Flower Shaped Top Closure
Key Features:
Comes with tuck bottom that is suitable for lightweight products.
Fast assembly and bottom closure
Flower top closure increased product visibility
Ideal for beauty, medical and retail packaging
Can be assembled by hand with ease
All of PakFactory boxes are fully customizable in size and design
Amidst intense competition, the way you choose to package your products can mean the difference between a successful and a failed brand. If you want your products to represent your brand in style, or improve your brand visibility then you should opt for PakFactory's custom flower shaped top closure boxes. Ideal for displaying beauty products, cosmetic line or as retail packaging, you will never have to look for other packaging solutions.
The custom flower shaped top closure product packaging boxes come with a tuck bottom that can keep lightweight products sealed and safe within the confines. The elegant flower like top closure does require an additional string sealing, but it will be worth the spectacular way it looks in the end. Flexible, durable and visually appealing, PakFactory's custom flower shaped top closure printed cardboard boxes can be used to package a variety of light to medium weight products. If you're looking for a durable and attractive packaging solution to improve your brand's popularity, these attractive boxing solutions will meet your needs to a tee.
You have complete freedom in getting your box's layout, design, color, graphics and text according to your personal requirements and business needs. Be it your company logo, compelling graphics or short, but catchy product descriptions, we will make sure you get only the best. Let's face it. The packaging you choose for your products has to speak volumes about your business. If the packaging design is incapable of highlighting your brand, your consumers will turn to your competitors. Prevent that harsh truth from coming true by opting for custom flower shaped top closure product boxes from PakFactory. Our representatives are always available to help you with anything you need to ask.
Box Features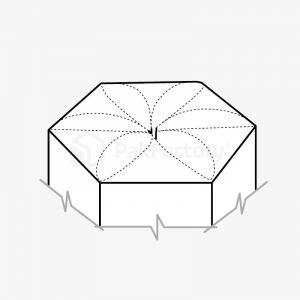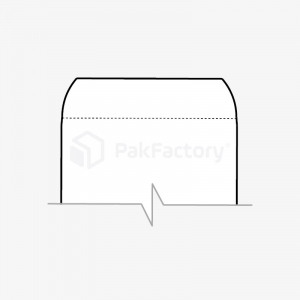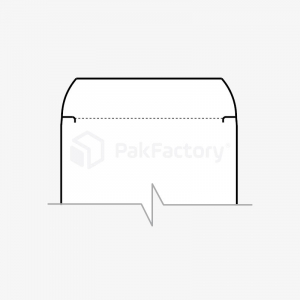 Choose & Customize
Browse and select from our extensive library of custom boxes and packaging and customize the size, material, print, finish, additional options, and quantity. To quote, simply 'Add to Quote' and follow the request a quotation checkout process. Our product specialists will review your quotation and contact you within 1 - 2 business days.
Discovery & Strategy
To further understand your project, product specialists will contact you to go through your initial quotation request. Our specialists will provide expert advice based on your project needs to ensure all requirements are met during this stage. Once all requirements are finalized, a quotation will be sent to you within 1 - 2 business days.
Structural & Artwork
Once the quotation is confirmed, a dieline will be custom engineered to your specifications and sent to you for artwork to be placed. Be sure to follow our recommended artwork guidelines to mitigate any issues before moving forward. Before any orders are sent to production, our experts will professionally proof your file to only ensure correct sizing, artwork placement, color and additional options.
Prototyping
For all orders, we recommend to go through a prototyping & sampling process to ensure that all specifications are met before moving forward to the mass production order. At this stage, any changes can be made based on your initial prototype/sample to ensure your mass production order is to your expectations.
Production & Logistics
Once ready, your mass production order will begin. Our product specialists will keep you connected with updates throughout the production stage until your order is completed. Our logistic experts will assist you with your logistics plan for a hassle-free experience when your order is ready to ship. Just wait for your boxes to arrive on your doorstep!