A UV curable adhesive is printed in the shape of designs or text for foil to be pressed onto the adhesive. Ideal for decorating brand logos, designs and text, cold foil stamping is time efficient and cost effective.
Time and cost effect
UV curable
Ideal for low volume orders
Best Used With
Overview
Cold foil stamping is a modern method of creating metallic prints on packaging, cards and brochures. This foil stamping method is cost effective for low volume orders and is extremely time efficient. A UV curable adhesive is printed to specified areas of your design, a thin foil layer is then pressed onto the adhesive and cured, resulting in a metallic finish. The metallic finish tends to be a little more matte than shiny leaving lots of room for unique branding design opportunities.
Foil Printing Process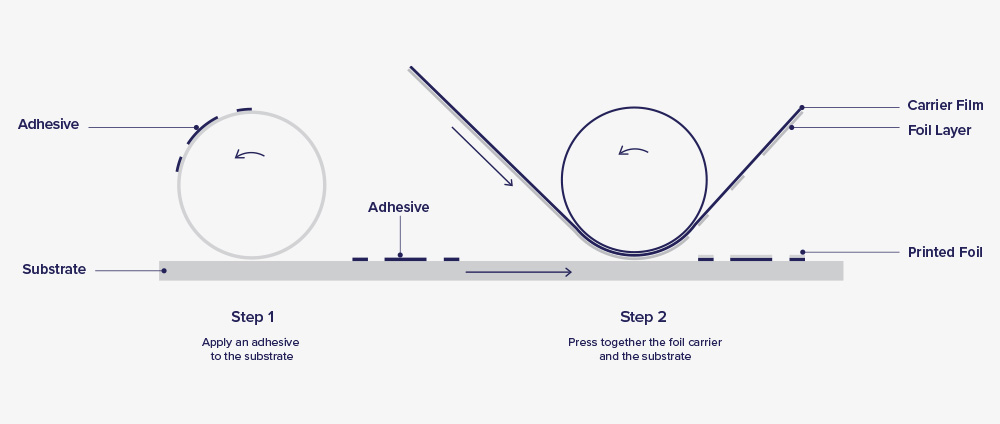 Cold Foil vs Hot Foil
Hot Foil Stamping
Accurate results
Wide range of foil colors available
Available in a shiny, matte and holographic metallic finish
Cold Foil Printing
Cost effective
Time efficient
Available in a matte metallic finish