Made from laminated paperboard, holographic paper is an eye-catching material used for packaging cosmetics, apparel and much more. This paperboard emulates a 3D effect, showing off different colors when looked at from different angles.
Moisture and puncture resistant
Eye-catching
3D surface effect
Best Used With
Overview
Holographic paper is made by laminating paperboard using holographic or rainbow foil. This packaging material is unique and popular for its ability to change color combinations when viewed at different angles. Most commonly used for packaging cosmetics and apparel, holographic foils provide a fun and sophisticated flair to any type of packaging. The holographic effect can be turned down by using different ink opacities over the top of the material to create a more muted look. Alternatively, transparent inks can be used for printing to create a glistening jewel like effect that brings the holographic colors to the forefront. When printing on holographic paper using opaque inks, the CMYK color system is used to print in white before using other opaque inks overtop to maintain color vibrancy and clarity.
Cardboard Thickness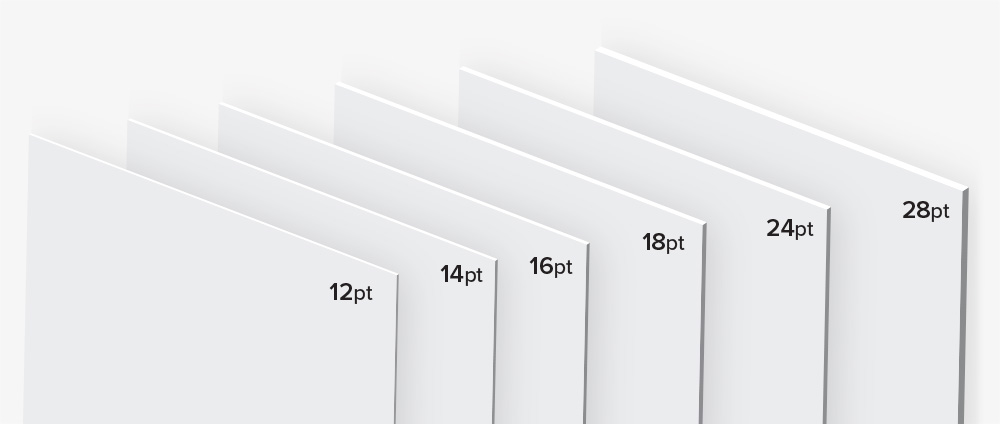 Process