Flexography is a printing technique that provides optimal efficiency, flexibility and consistency to any project. Popular for the fast drying ink it uses, flexography is time efficient and offers exceptional color and quality output commonly used for creating designs and labels for food packaging.
Faster than rotogravure
Better for simple graphic
Cost and time efficient
Best Used With
Overview
Considered to be the modern day letter press, flexography is a printing technique that is very similar to a letter press. Fast drying ink is transferred from a raised printing plate onto a wide range of substrates, Flexography printing has been exceptionally popular for printing high volume runs for cost and time efficient rates. It's suitable for printing on materials like folding carton, corrugated fibre board, plastic and metallic substrates, making it extremely versatile for a range of industries. The process leaves surfaces with crisp and clear color output for vibrant designs.
Process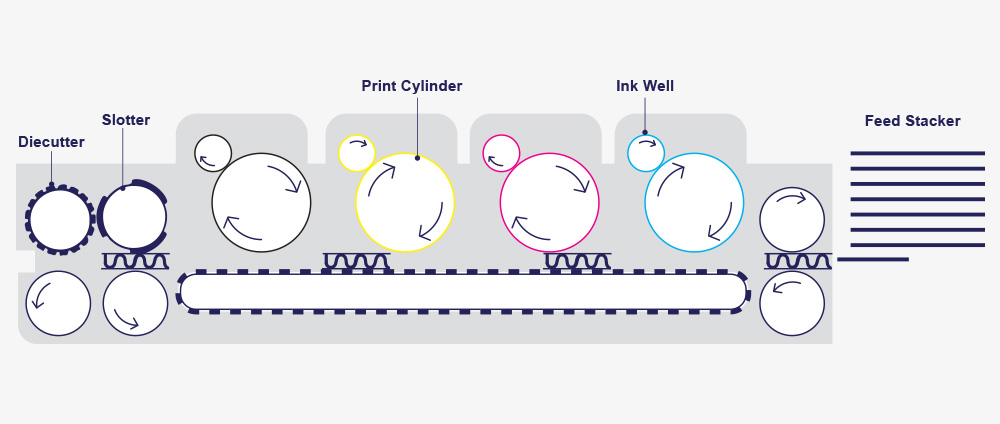 Printing Presses Plates