This speciality paper features a metallic finish that can be coated to be matte or glossy. Most commonly used as a decorative paper, metallic paper actually also offers protective elements to products that are light and moisture sensitive.
Puncture and moisture resistant
Glossy metallic finish
Ideal for light sensitive products
Best Used With
Overview
Coated in a layer of aluminum, metallic paper is a unique paperboard material primarily used for its decorative features. Metallic papers are available in matte and glossy finishes and can also feature smooth or crumpled textures. Although metallic paper is most popular for its elegant shimmering glimmer, it also offers protective features to your products. The aluminum effectively reflects light and repels moisture, making this material and ideal candidate for products such as pharmaceuticals that may be light or moisture sensitive. Because metallic paper is eye catching on its own, it is not very common to print on this material. However, it is possible to offset print and then UV print to ensure the surface is dry and ink won't move around or smudge.
Cardboard Thickness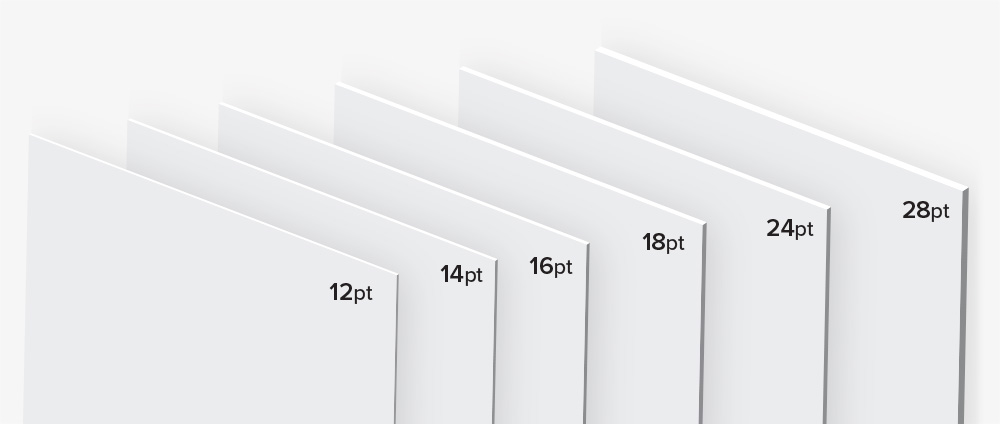 Process