Offset printing is the highest quality printing option available, offering exceptionally crisp details of any design. Popular for the finishing capabilities and vibrant color output, offset printing is ideal for creating retail and luxury packaging.
High quality print output
Available in a wide range of custom finishes
Cost-effective for large quantity runs
Best Used With
Overview
Offset printing is typically used for mass production projects, such as printing large quantities of newspapers, brochures, stationeries, magazines, and, of course, boxes. Colors are layered on large metal plates and then rolled or blanketed onto the substrate. While this technique may take a little more time, it offers exceptional printing quality and color output for a range of different materials. Offset printing has the capability to work with both the CMYK color system as well as custom ink systems such as Pantone. This printing method is low cost for large volume runs as the machine will only need to be set up once for production.
Process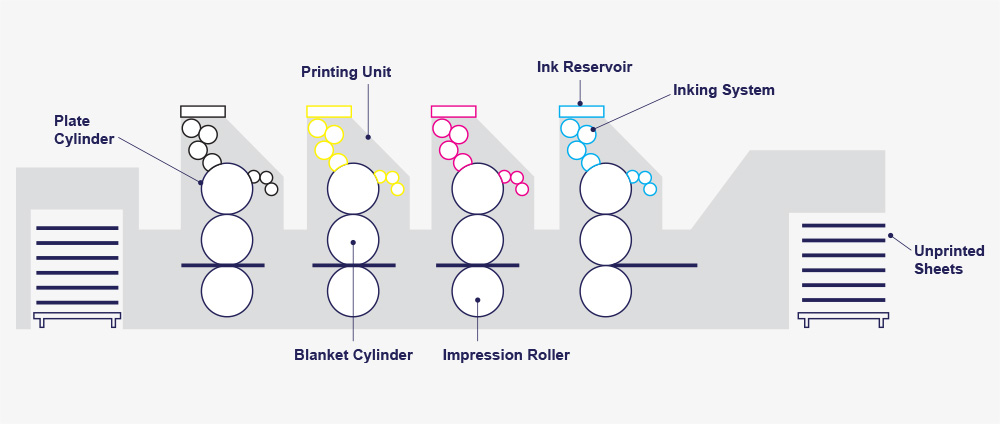 Printing Presses Plates