Creative floor display styles
Discover a selection of designs that will make your products stand out!
Uniquely design your pop floor displays
Unlock your imagination and let it run wild! Design the perfect POPs stands to draw in customers with our extensive array of customization features. Showcase one-of-a-kind displays that reflect your unique style!
Complicated display stands made with ease
Take your dream of captivating retail displays from the doodles on paper to reality with our team of experienced design experts guiding you through every step. Let us make all those intricate ideas real, and turn them into jaw-dropping artistry!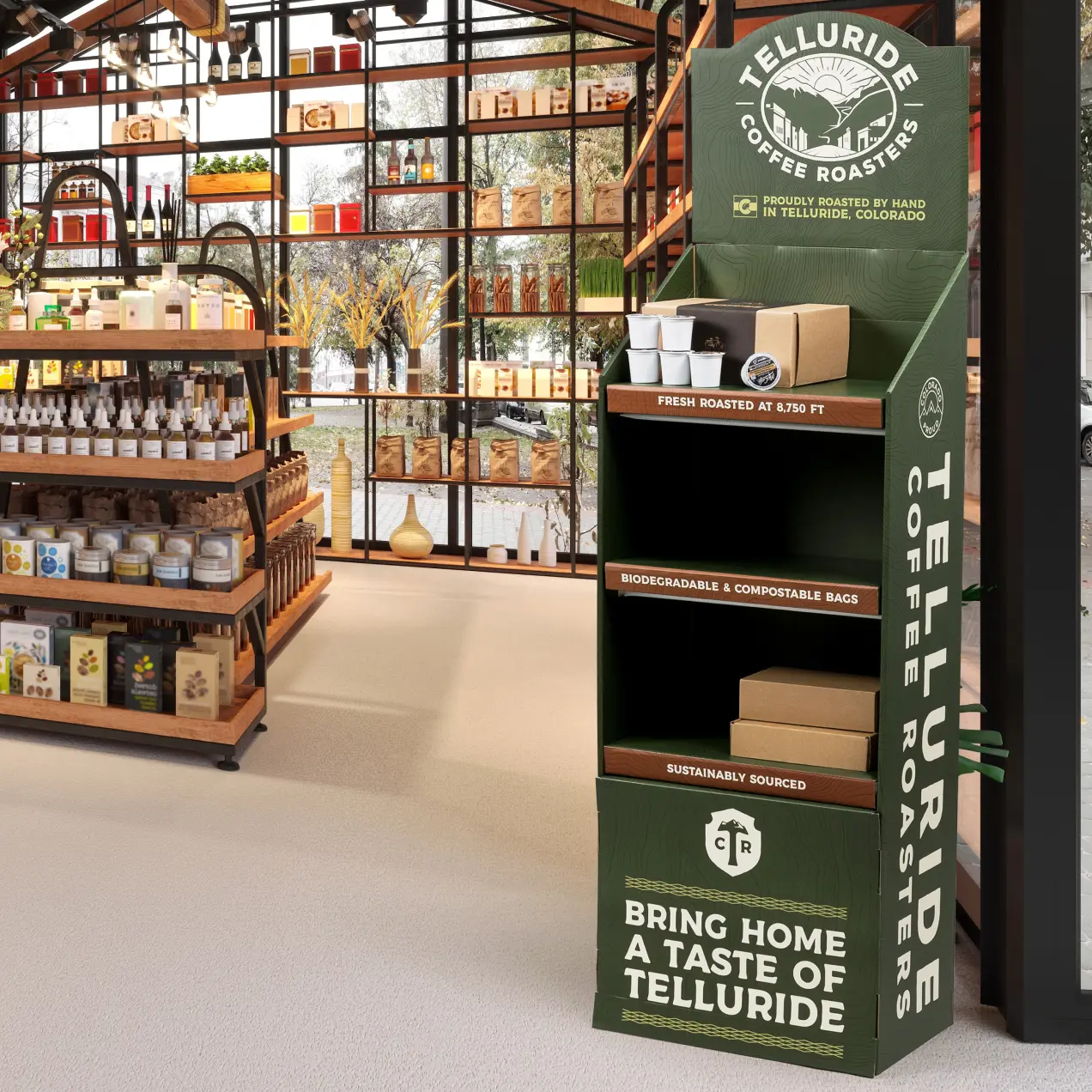 Turbocharge sales
Transform your customers' shopping experience with eye-catching floor displays. Strategically positioned in high traffic zones like the entrance or checkout, these stylish arrangements will captivate and draw shoppers in – granting you the opportunity to reap profits from more impulse purchases than ever!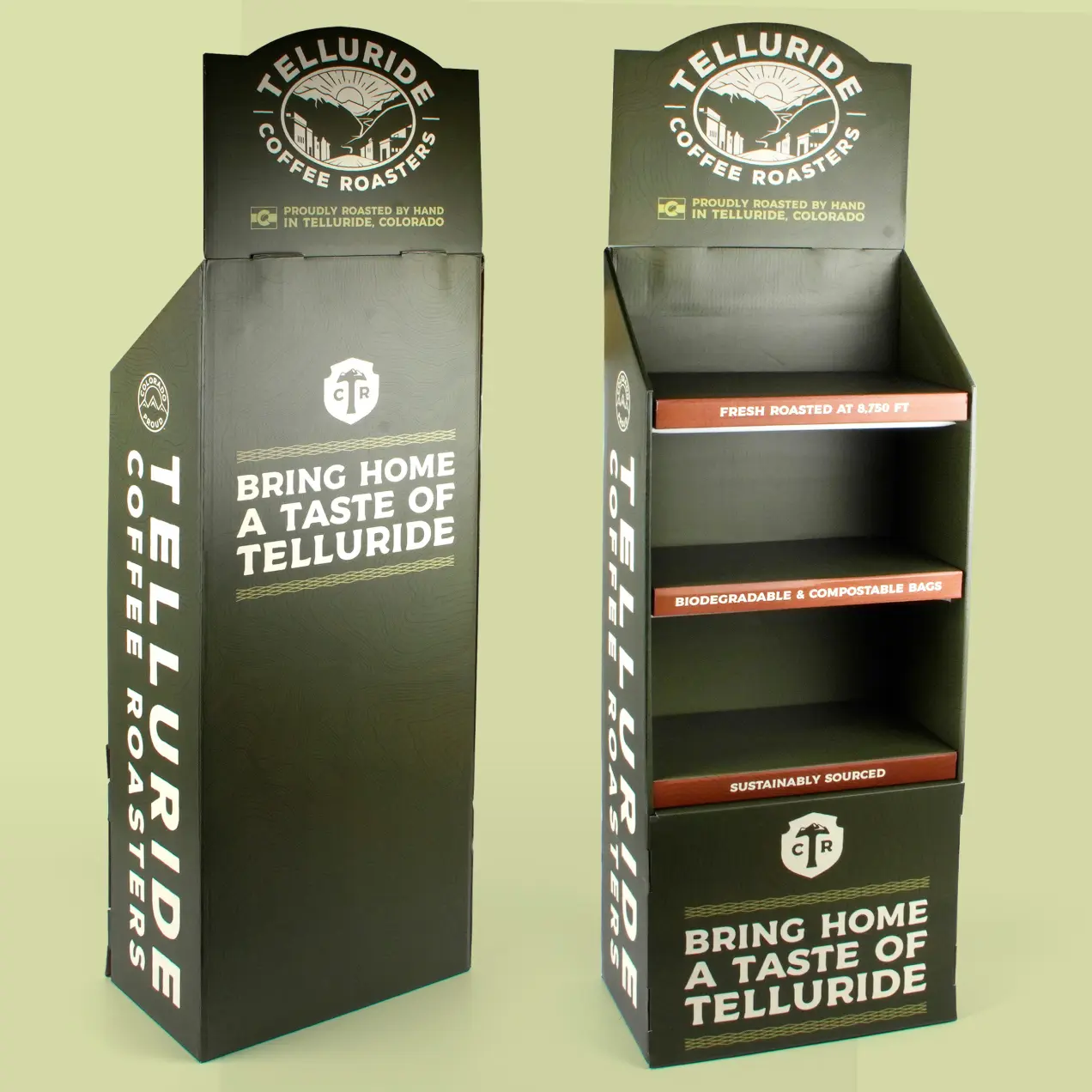 Reliable durability in-store
Crafting the perfect display for your product takes more than just one glance. With sizes, shapes, weights and all the materials to consider — there's no room for guesswork! Our structural design team will help you bring your ideal floor displays to life and ensure the optimal shopping experience for your customers.
Service support where you need it
Get service support at any point of your packaging journey to guarantee total packaging success.