Go green with custom
eco-friendly packaging
Transform your packaging and take the steps to a sustainable
future with responsibly made eco-friendly packaging!
FSC® & SFI® Certified
Paper-based, Plant-based, Waste-based
100% Recyclable & Compostable
Find the perfect sustainable packaging solution
Browse and order a wide range of fully customisable eco-friendly packaging for your brand
Choose sustainable options to make an impact
Utilize our wide range of eco-friendly alternatives to construct fully sustainable packaging and reduce your environmental impact.
SUSTAINABLE PACKAGING PROCESS
A greener, meaner eco-friendly packaging that speaks results.
---
"Our brand had a mission to deliver 100% sustainable packaging to match our products, and PakFactory effortlessly helped us!"
Kristen Blue | CEO of Sonhab Chocolate
60%
Reduction in your overall carbon footprint by lowering emissions.
25%
Lower shipping cost from material reduction and other optimizations.
40%
Increase in sales due to growing consumer demands.
SUSTAINABLE PACKAGING PROCESS
Delivering a lower carbon
footprint at every stage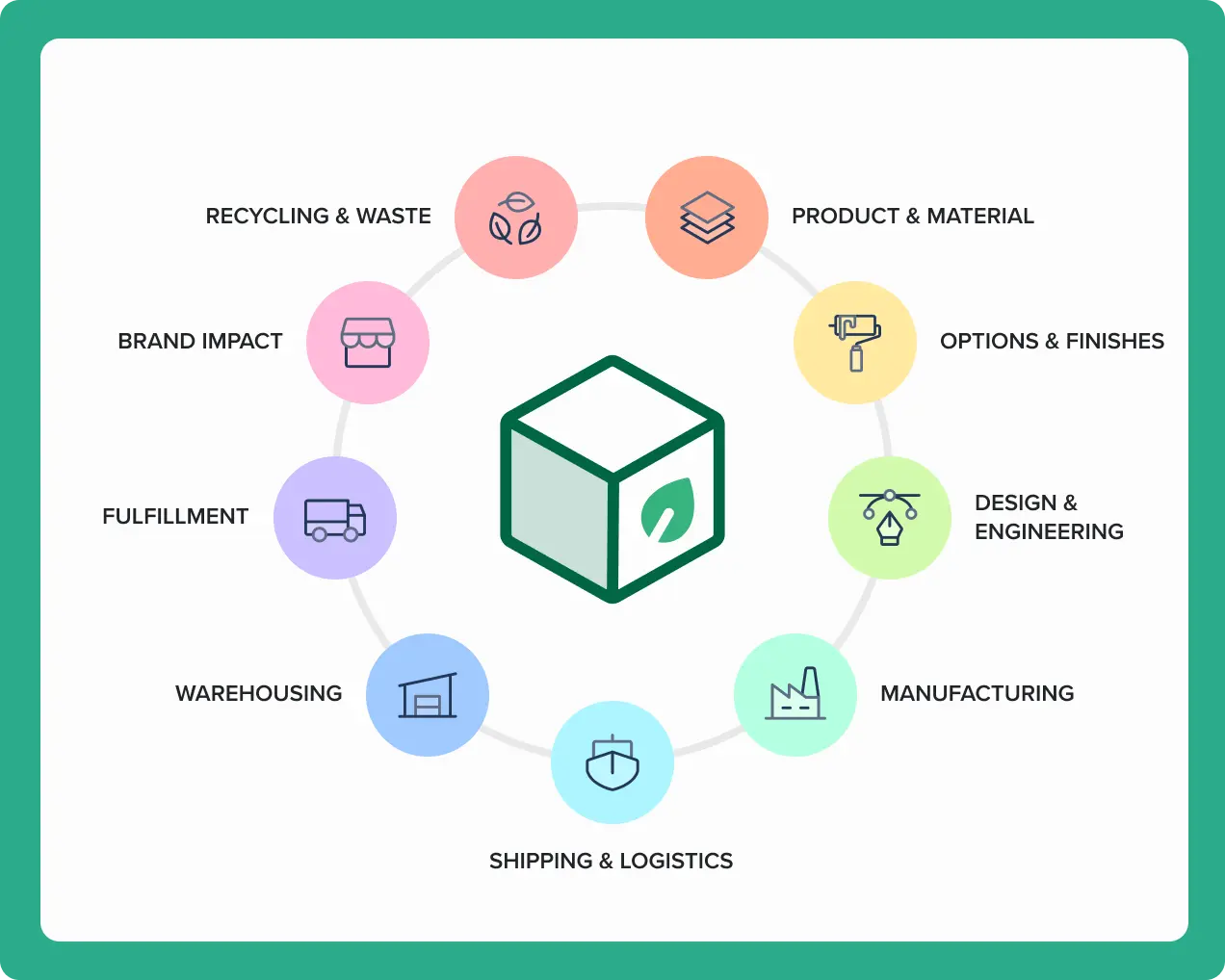 Our 360° Approach
PakFactory's mission is to minimize the environmental impact and carbon footprint of packaging within supply chains by encouraging sustainable practices with innovative, convenient, and optimized packaging solutions tailored to your needs. Our goal is to contribute to a circular economy with sustainable solutions.
HOW WE WILL HELP
Switch to eco-friendly packaging
with an expert's help
Let us help you optimize your supply chain and minimize the environmental impact of packaging with solutions that prioritize sustainability at every stage.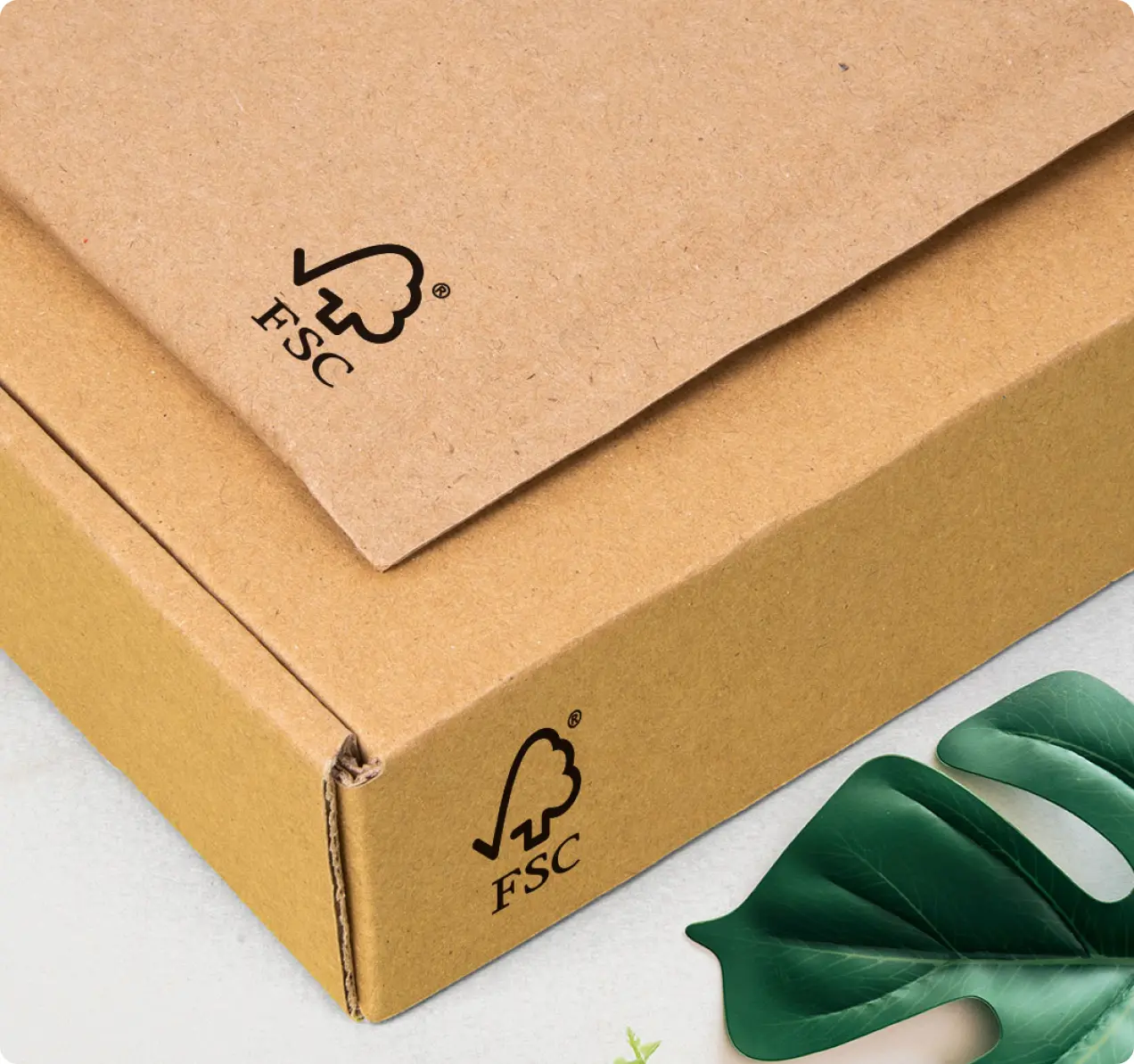 GREEN CERTIFIED PACKAGING
Showcase your green movement with certified packaging
Ensure your packaging meets your sustainable goals with certified packaging that provide environmental and social benefits.
FSC® Certified Packaging
PEFC® Certified Packaging
TÜV Austria OK Compost Home
Printed with Soy Ink Certification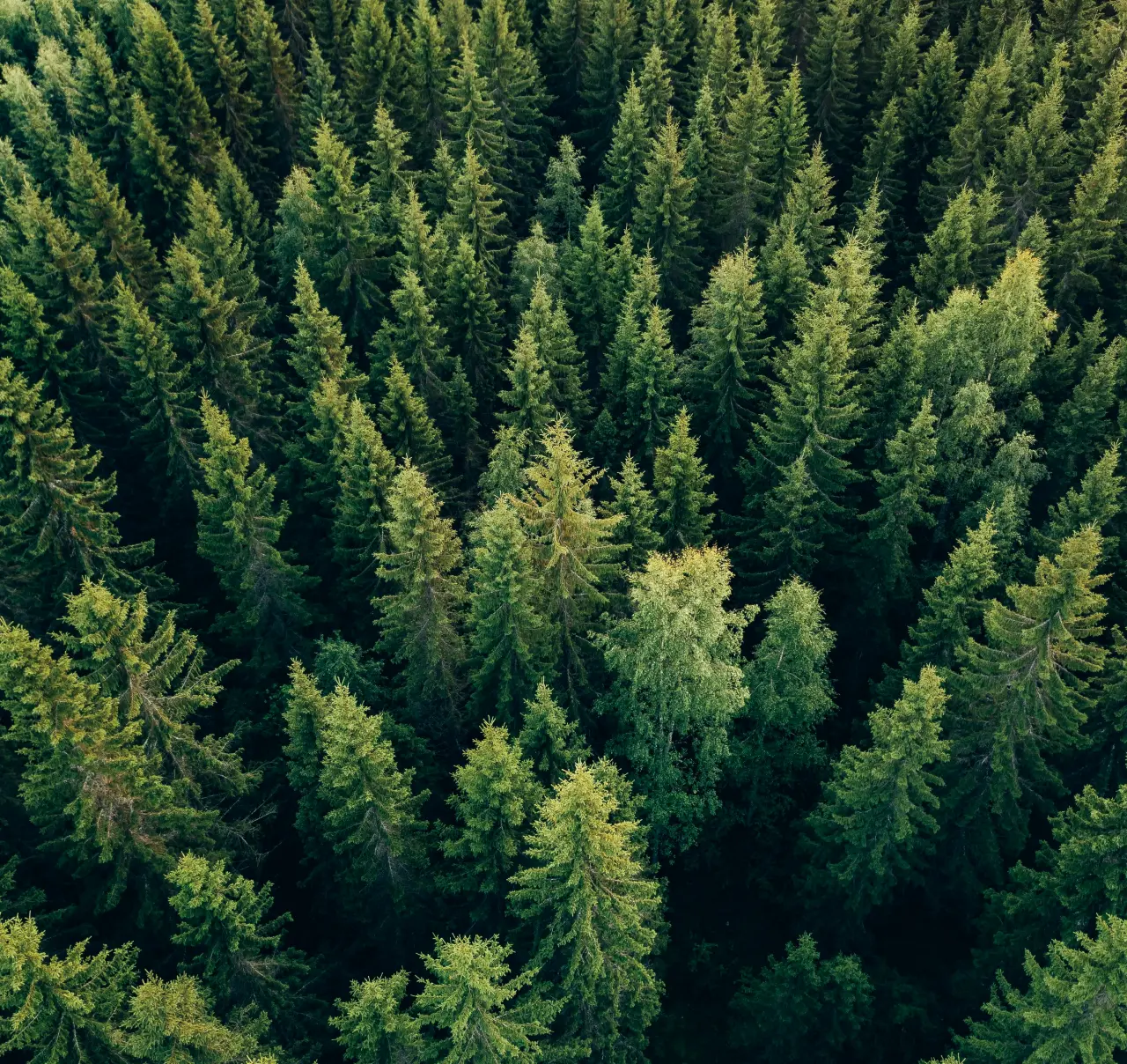 GREEN CERTIFIED PACKAGING
Thanks to your orders, more than 13,439 trees have been planted.
As part of our commitment to the environment, PakFactory plants a tree for every order received. By doing so, we aim to offset our carbon footprint and help sustain the world's forests.
Learn more about sustainable packaging
See what our customers say
Don't let what we say influence you, take it from our customers!
I used Pakfactory for my jewelry boxes and they turned out lovely! The turnaround was much slower than expected and would have hoped.
Lauren Lee
Semaine Health
Really great experience working with Ken Lo and PakFactory. I spoke to many vendors prior to choosing PakFactory and I'm so grateful I went with them.
Kristen Blue
Sonhab Chocolate
I've worked with PakFactory on the production of several boxes for my soap company. The boxes always turn out better than I could imagine. The quality is excellent and the printing is always spot-on.
Shannon Brown
Pipit & Finch
The value that PakFactory has added to our brand is immeasurable. By making such high quality packaging, we are able to provide our customers with a top shelf experience.
Bobby DeMars
Blind Spirits
PakFactory was superb from start to finish. Our artwork was done exactly as presented and in the highest quality. Really fast shipping too. I highly recommend PakFactory!!!
Thanks to PakFactory's proactive optimization on our existing packaging, we were able to save costs on material as well as optimize size for saving space on shipping for even lower shipping costs!
Elaina Eckland
Drop Supplements
With the help of PakFactory running my entire packaging supply chain and helping me managze decisions, I was able save time and hassle to focus on my customers.
PakFactory's team has been extremely communicative to ensure that my packaging is perfect by going through rigorous testing and quality control. The team is extremely reliable also!
Brandy Corley
Belle Vie Candle
We decided to re-brand utilizing PakFactory's designer and we don't regret it! We've seen positive feedback from our customers and resulted in an increase to our sales!
Fantastic to work with at PakFactory. They answered all of my questions promptly and worked with me to get the exact right design for our product. This included many emails back and forth.
I've purchased custom printed boxes from them twice now. They're really high quality, with bright colors and perfect printing. The whole process was super easy too, from start to finish.
Frequently asked questions
Are FSC® and other certifications available on all your products?
All our eco-friendly packaging can be certified for FSC® and compostable upon request. Please note that the FSC® and compostable certification only applies to paper/cardboard-based materials. Our folding cartons, corrugated, rigid, paper bags, and compostable mailers are some of the packaging that can be made from materials certified by FSC®. To be sure if your packaging can be certified, contact our product specialists for further assistance
What does FSC® stand for?
The Forest Stewardship Council is a nonprofit organization that creates and upholds responsible forest management principles. With many different countries part of the council, the goal is to guarantee responsibly produced wood and paper materials for consumers. Forest management encompasses water quality, forest cover, protecting old forest lands, and preventing hazardous chemicals from being used. Forest management also considers the wildlife and plants in the area and takes measures for protection to ensure your packaging solutions are responsibly sourced and produced.
Can packaging still be considered eco-friendly with additional finishes such as foil stamping?
Great question! Additional finishes, such as foil stamping, can lower the overall sustainability of your packaging as it could contain toxic chemicals when applying the finish. Generally speaking, your packaging is still entirely eco-friendly as it can still be recycled; however, to maximize sustainability, we advise sticking with FSC® materials as well as minimizing finishes that can be damaging to the environment.
I need eco-friendly custom packaging for my business. Will it be enough to keep my products safe?
Absolutely! Opting for eco-friendly packaging doesn't mean you have to compromise strength. With many years of innovation in sustainable packaging, there are now better packaging options for brands to choose from that are on par with regular packaging.