Elegant shoulder neck boxes with zero effort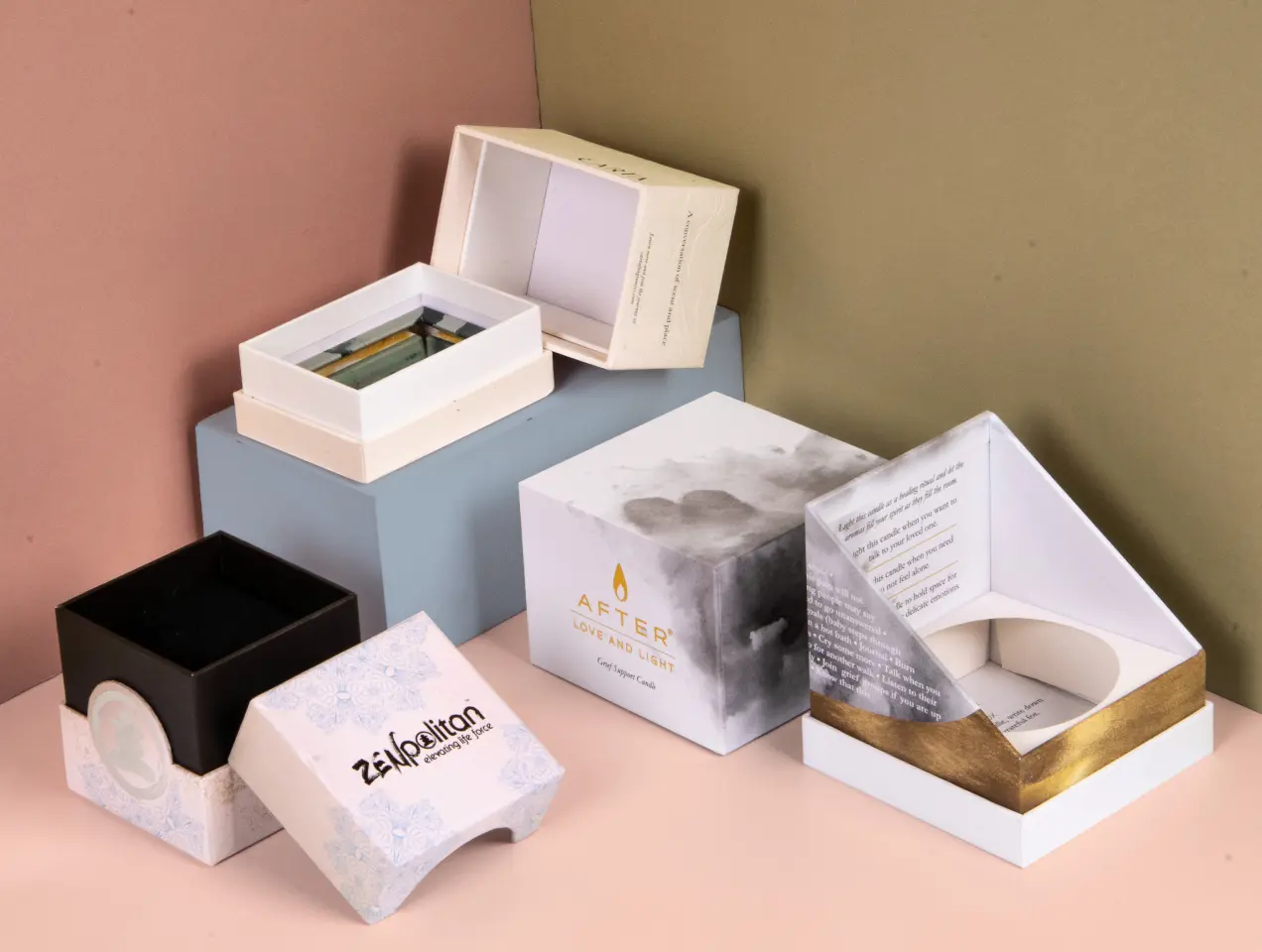 Aesthetically beautiful styling
Similar to lid and tray boxes, shoulder neck boxes add an additional dimension to styling by exposing the extra neck portion when the package is closed. Stylize the shape or color to give your packaging the uniqueness it needs to stand out from competitors.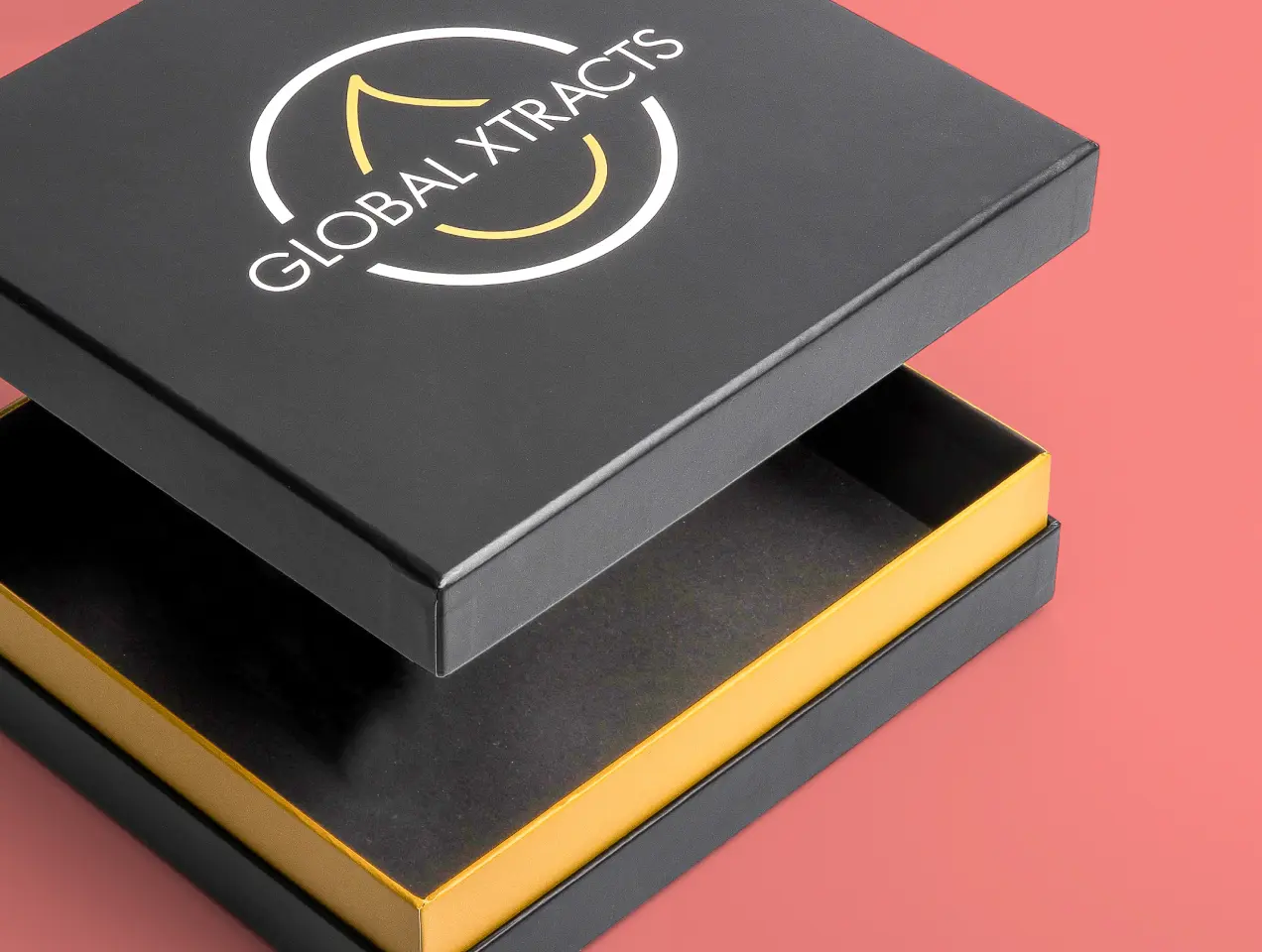 Sturdy heavy-duty protection
As the name implies, shoulder neck boxes, compared to your traditional rigid boxes, have an extra layer of board to create the neck, making it the sturdiest and most heavy-duty rigid box. Paired with inserts tailored to your products, these boxes make the perfect choice for packaging fragile products like candles and cosmetics.
Start your packaging journey
Our entire packaging solution gives you the full freedom of customizing your packaging to your desired result with the added support you need to succeed.
Shoulder neck packaging designs
Looking to get some inspiration before getting started? Browse our library of existing designs to get started!
OPTIONS & MATERIALS
Custom-build your partial covers with unlimited options
Get the luxury of customizing your telescopic boxes with no limitations using our vast library of options.