Pair your stylish products with custom poly mailers
Looking for a lightweight alternative to shipping your soft goods and apparel? Our custom branded poly mailers are here to spice up your shipping experience while keeping your products protected from our shipping bags' weather and tear-resistant properties.

Poly shipping mailers with no limitations
Customize your poly mailers to your heart's content by adding any option within our library!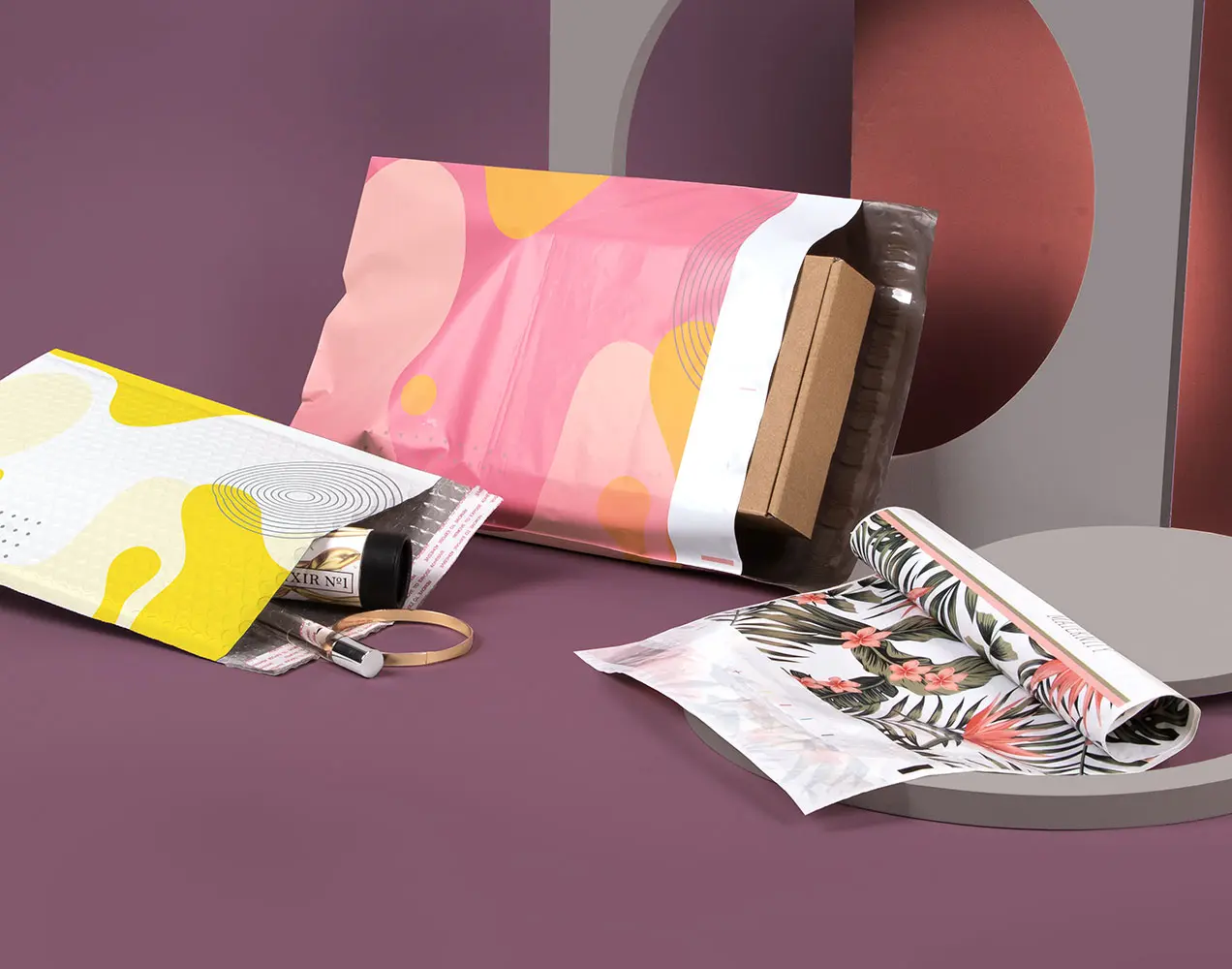 Branded shipping experience
Out with the traditional shipping bags, and in with branded mailer bags! Make your shipping experience enjoyable and add branding elements to your custom mailers to add excitement for your customer's when they receive your packaging. With e-commerce increasing in trend, branded mailers will help customers know who's awesome packaging it is when grouped with other deliveries!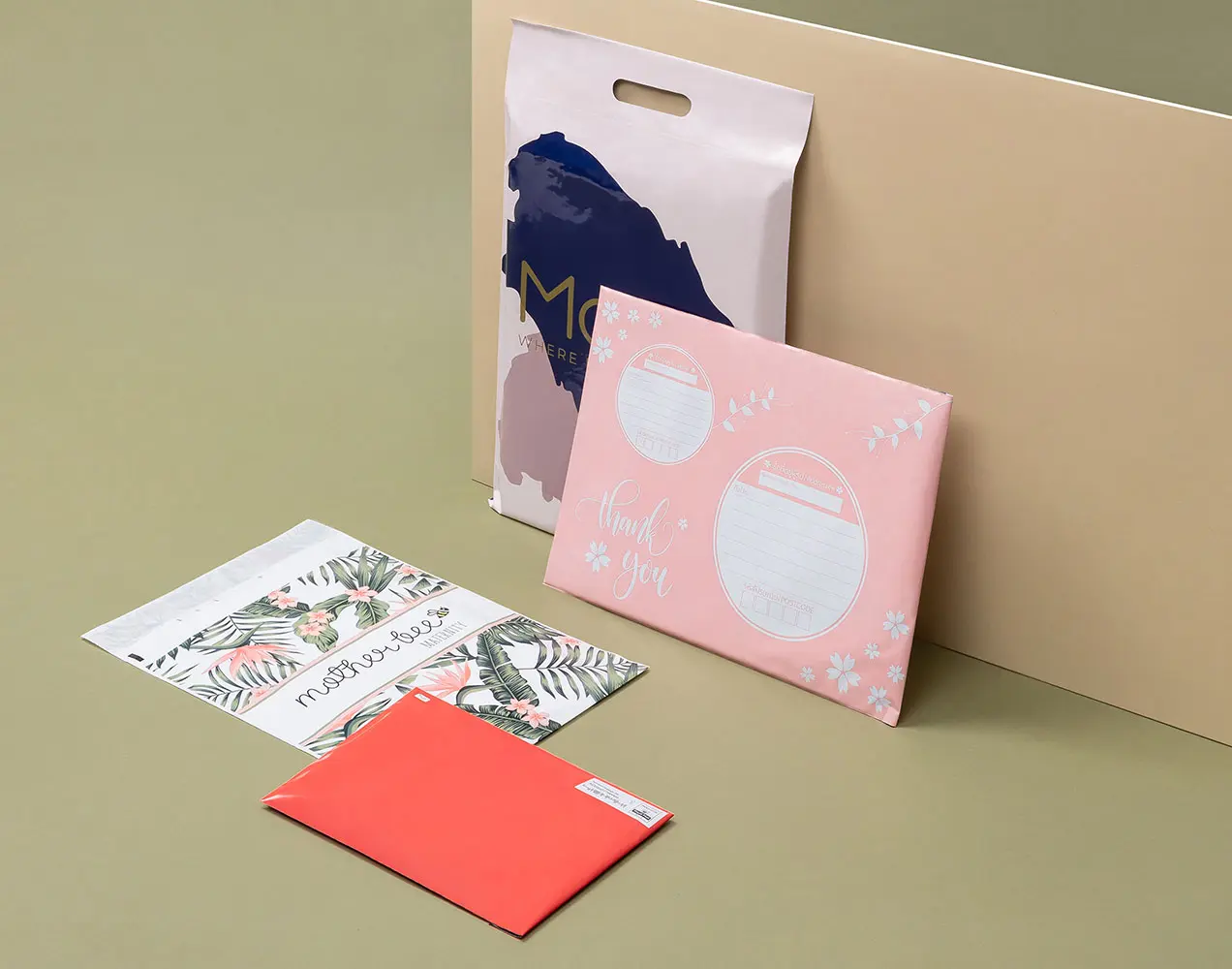 Recyclable & compostable
Going green but want to be in style? Well, don't fret! All our poly mailers can be made with compostable material or 100% recycled material and can be fully recycled to help support your green initiative!
Delivering total packaging
success with real results