ONE-STOP SOLUTION
Add the luxury experience to your custom printed bags
Create your own custom printed paper bags to bring your brand to the next level. Making a well-executed luxury paper bag will elevate your brand exposure and ultimately complete your entire unboxing experience. Start making a strong impression on your customers and stand out from your competitors!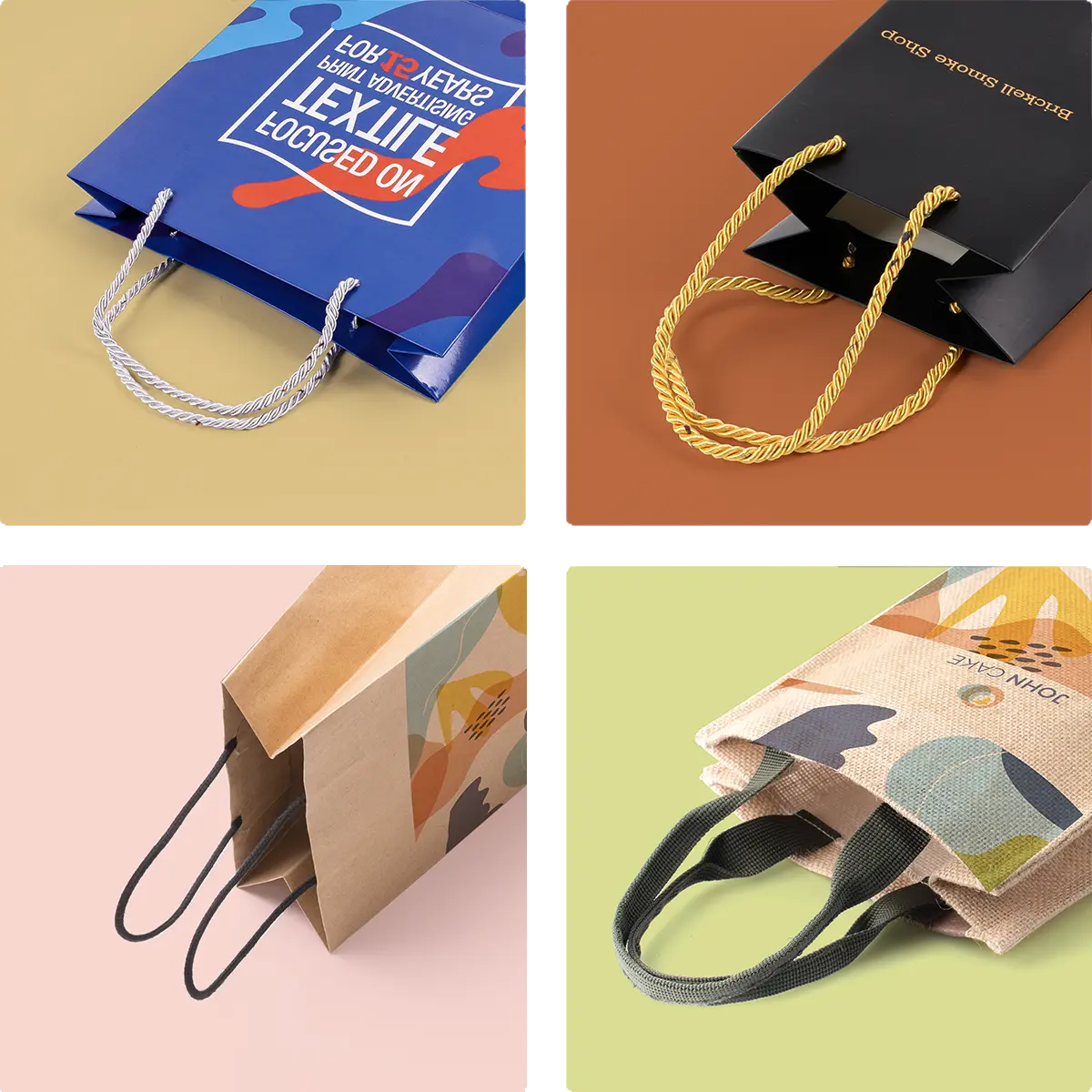 Customer-centric support
Collaborate one-on-one with dedicated packaging experts that provide outstanding unlimited support to your packaging project.
High-quality yet competitive
Who says it has to be expensive to be high-quality? Enjoy the perks of our proactive cost savings solutions to get affordable yet high-quality packaging!
Access to global supply chain
Gain access to our optimized global supply chain to source and ship any packaging from our certified facilities — all in one place.
Packaging with no limits
Have the freedom of creating anything you can imagine. Complex or simple, our packaging experts are able to help turn your idea to reality.
Unlimited customizable options
Have the option to personalize your packaging any way you want to achieve your dream packaging with unlimited, customizable options! Our ever-growing library of options allows you to choose combinations to build a custom solution to your product packaging that effectively impacts your entire packaging experience.
Delivering total packaging
success with real results