Custom box inserts and packaging inlays
Always engineered for a perfect fit, ensure your products are safe and sound with box inserts tailored to your products and packaging.
A box insert for every product
Our wide range of box insert options are designed to keep your products safe and looking their best. Choose from foam inserts, cardboard inserts or environmentally friendly alternatives - crafted for you.
Compare Insert Types
| | Foam | Cardboard | Blister | Molded pulp |
| --- | --- | --- | --- | --- |
| Sustainable Options | | | | |
| Food Safe Options | | | | |
| Material | PU, EPE, EVA, ESD, EVA with flocking | Paperboard, Corrugated, Rigid Chipboard | HIPS, PVC, PETG, PET | Dry Press, Wet Press, Processed |
| Best for | Any delicate products that require extra protection | Moderate protection while maintaining maximum sustainability | Light protection and precise molding of your products and food-safe options | Moderate protection and precise molding of your products while maintaining maximum sustainability |
Endless customization options
Discover custom printing options for your packaging inserts and deliver an unboxing experience that reflects the quality of your brand.
UNBOXING EXPERIENCE/IMPRESSION
Create a memorable unboxing experience with ease

Expert support
Work one-on-one with a dedicated product expert to ensure your box inserts are engineered to be the perfect fit.
Tailored solution
Hand tailored to your products' needs and journey, our custom packaging inlays ensure optimal protection at every step.
Unified Experience
Boxes and inserts go hand in hand. Let us handle all of your packaging needs in one place for a perfect fit every single time.
Meticulous precision
From meticulous crafting to dedicated detail-work, our inlays guarantee a precise fit for optimal protection.
Custom box inserts tailored to your products
Make a lasting impression and secure your product with custom box inserts. Whether it's paper, cardboard or foam inlays - each one can be fully
personalized to showcase your branding and keep your product safe and secure. Unlock endless possibilities from inside your box.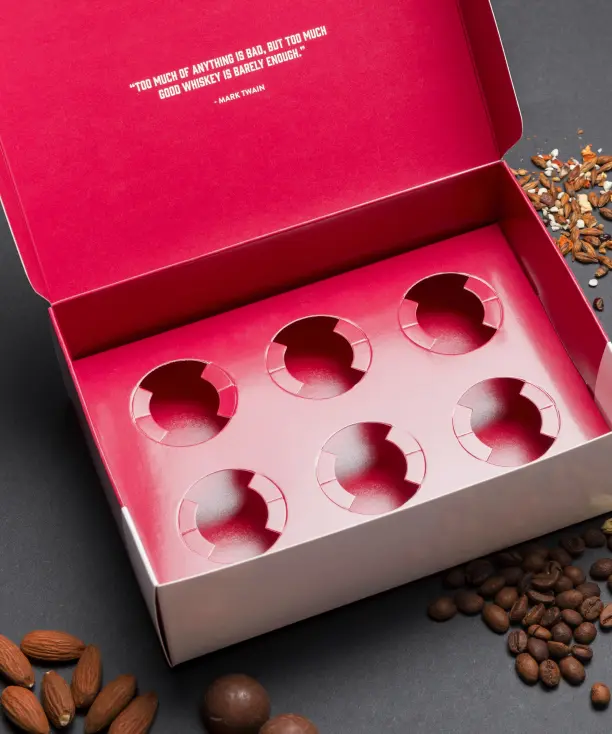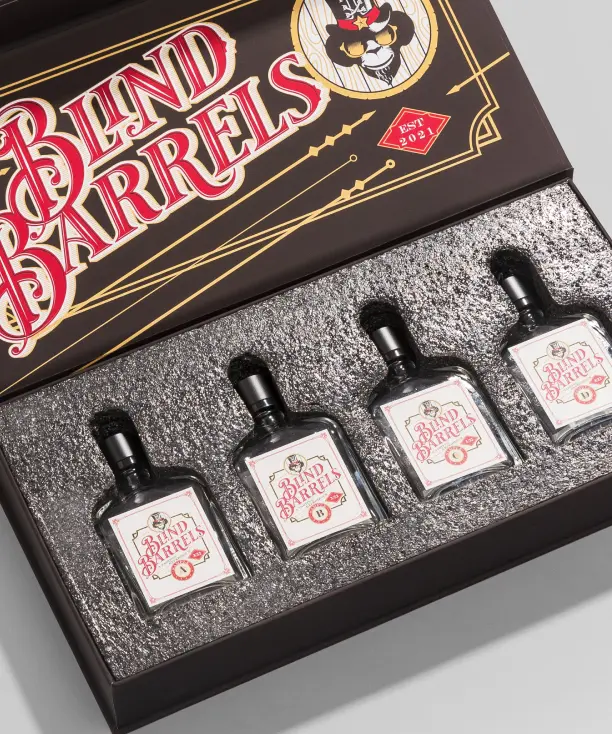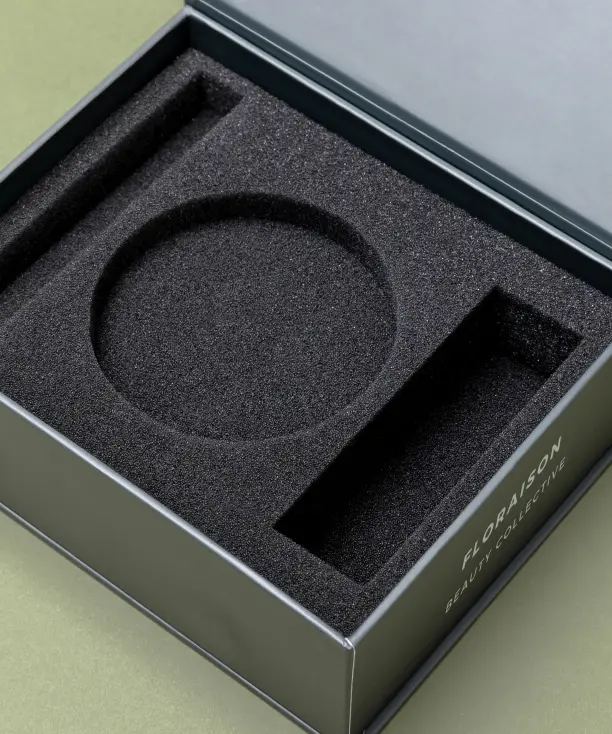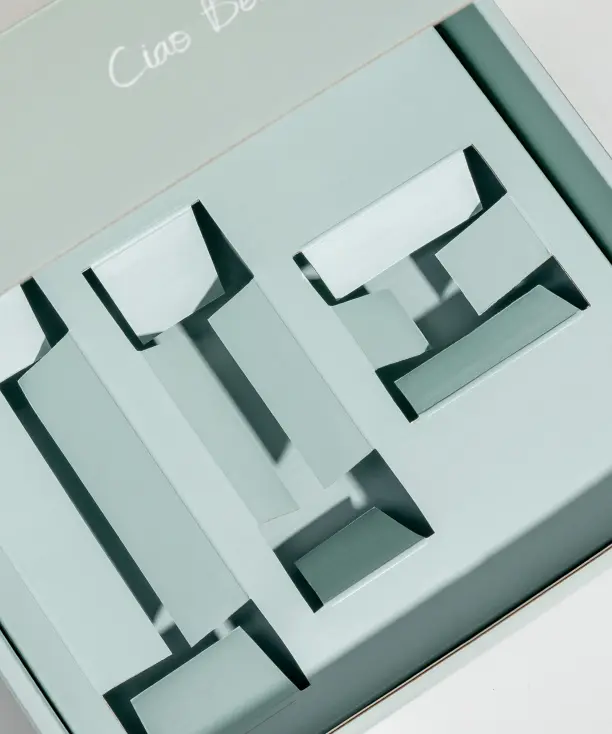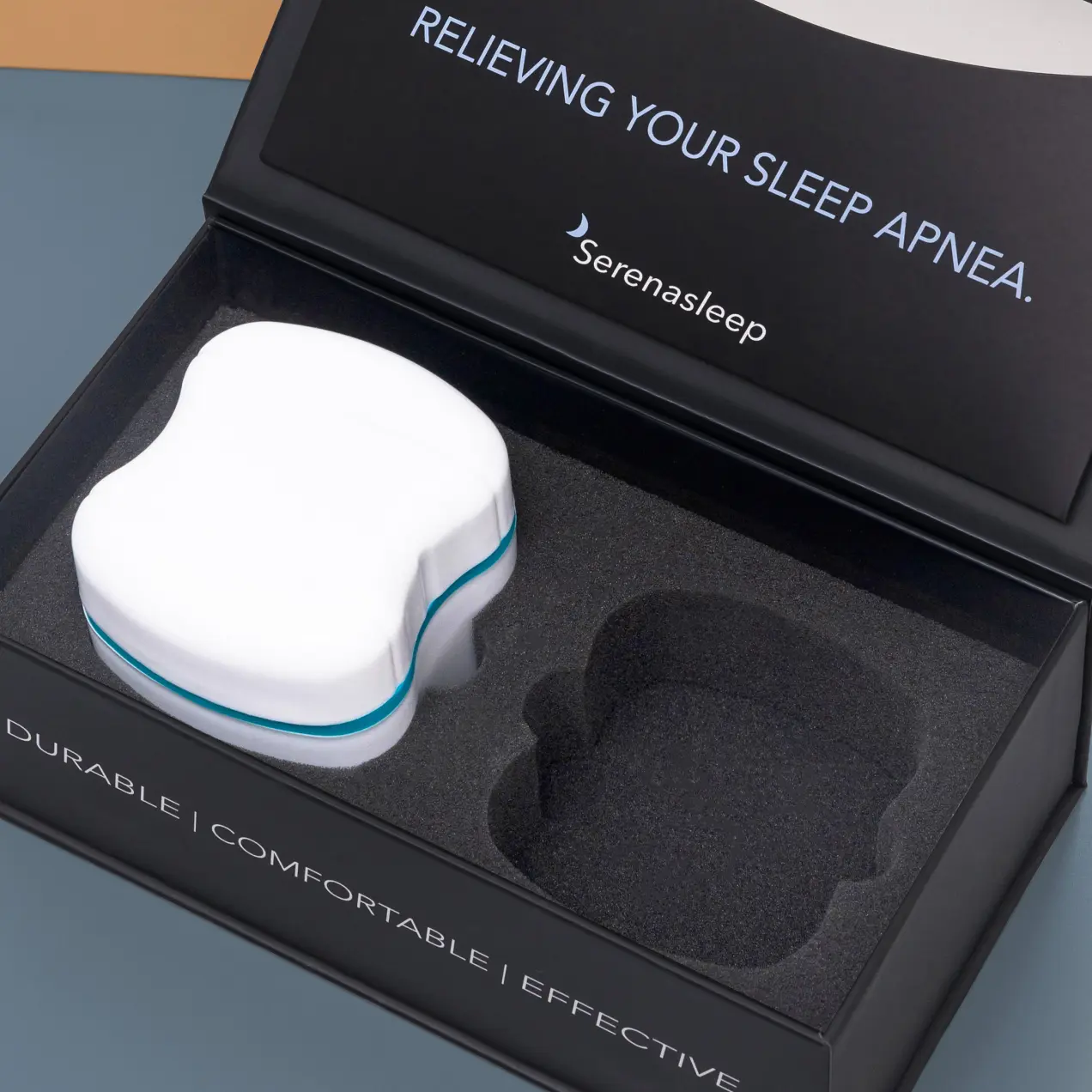 Ultimate protective packaging
Crafting the perfect packaging for your product takes more than just one glance. With sizes, shapes and weights to consider — plus all the materials that go into making a durable and protective box to house your products and everything else — there's no room for guesswork! Our structural design team will help you bring your packaging visions to life and ensure the optimal protection from box to insert.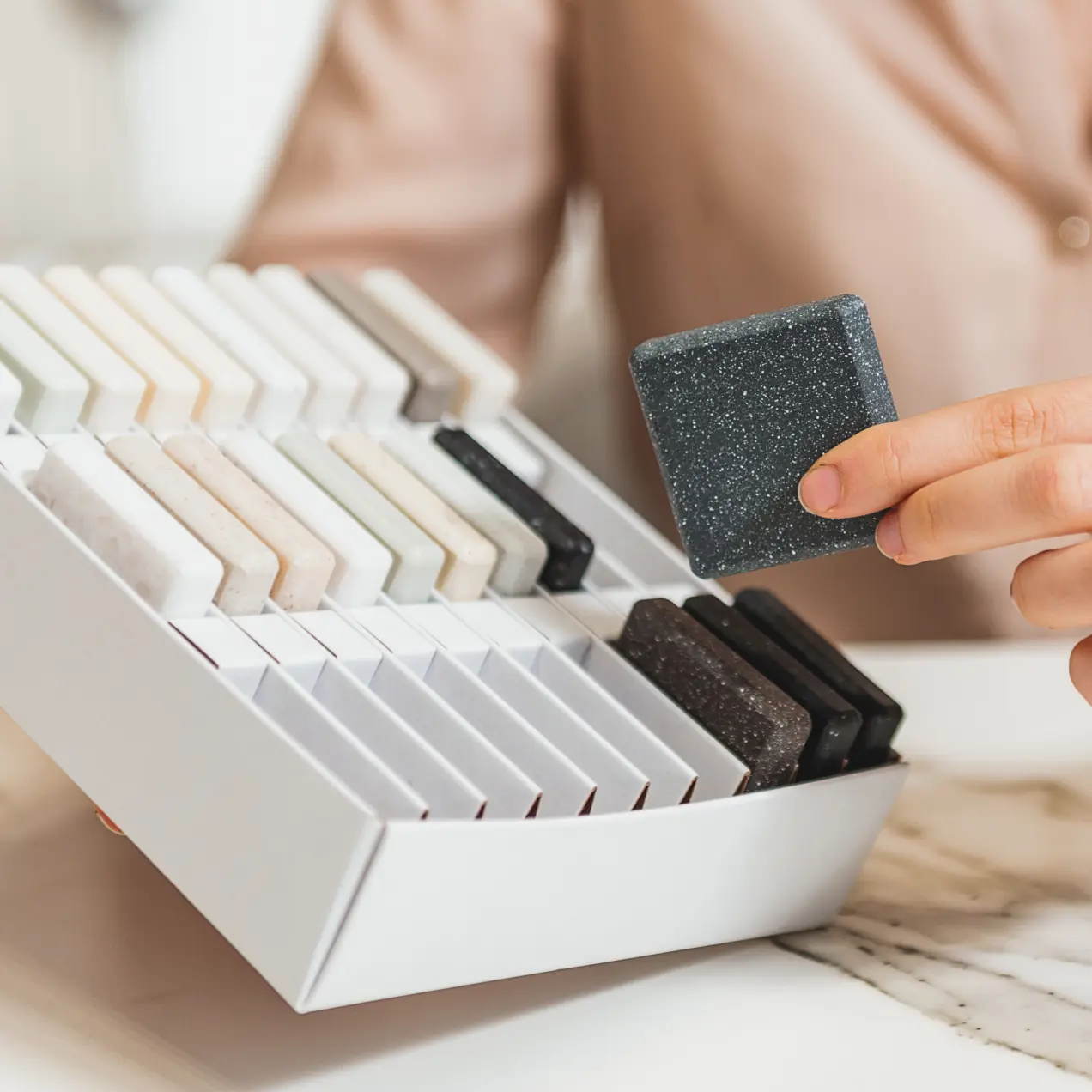 Professionally tested box inserts
Our commitment to quality is unwavering. To ensure each product reaches its destination in perfect condition, our certified facilities put every box insert and packaging inlay through vigorous testing. Our structural engineers take the time to tackle your individual needs – understanding the strengths and weaknesses of your specific products to craft tailored solutions to your needs.
Service support where you need it
Get service support at any point of your packaging journey to guarantee total packaging success.
See what our customers say
Don't let what we say influence you, take it from our customers!
I used Pakfactory for my jewelry boxes and they turned out lovely! The turnaround was much slower than expected and would have hoped.
Lauren Lee
Semaine Health
Really great experience working with Ken Lo and PakFactory. I spoke to many vendors prior to choosing PakFactory and I'm so grateful I went with them.
Kristen Blue
Sonhab Chocolate
I've worked with PakFactory on the production of several boxes for my soap company. The boxes always turn out better than I could imagine. The quality is excellent and the printing is always spot-on.
Shannon Brown
Pipit & Finch
The value that PakFactory has added to our brand is immeasurable. By making such high quality packaging, we are able to provide our customers with a top shelf experience.
Bobby DeMars
Blind Spirits
PakFactory was superb from start to finish. Our artwork was done exactly as presented and in the highest quality. Really fast shipping too. I highly recommend PakFactory!!!
Thanks to PakFactory's proactive optimization on our existing packaging, we were able to save costs on material as well as optimize size for saving space on shipping for even lower shipping costs!
Elaina Eckland
Drop Supplements
With the help of PakFactory running my entire packaging supply chain and helping me managze decisions, I was able save time and hassle to focus on my customers.
PakFactory's team has been extremely communicative to ensure that my packaging is perfect by going through rigorous testing and quality control. The team is extremely reliable also!
Brandy Corley
Belle Vie Candle
We decided to re-brand utilizing PakFactory's designer and we don't regret it! We've seen positive feedback from our customers and resulted in an increase to our sales!
Fantastic to work with at PakFactory. They answered all of my questions promptly and worked with me to get the exact right design for our product. This included many emails back and forth.
I've purchased custom printed boxes from them twice now. They're really high quality, with bright colors and perfect printing. The whole process was super easy too, from start to finish.
Frequently asked questions
What is the minimum order quantity for your box inserts?
What are your turnaround times?
Our current turnaround times are an estimated 10 - 20 business days depending on the packaging type, order size, and time of the year. For the most up-to-date turnaround times, we recommend contacting our product specialists so we can give you the most accurate time. Alternatively, you can check our turnaround time list for product-specific turnaround times.
Do you offer custom printed packaging inserts?
We certainly do! All of our paper based packaging inlays offer an optimal surface for printing so that you can showcase your branding from inside of the box and deliver a unique unboxing experience.
Can I order the packaging inlay with a box?
Yes! Our product specialists work one-on-one with you to create the optimal packaging for your products. With out multi-packaging capabilities, we can create everything for you, from box to insert.
Can I get a sample of my box insert?
Yes, and we highly advise you to! We carry many sample types to serve different use cases and help you guarantee the best results! Explore our sample types here
If you want to order just a sample first, please get in touch with our product specialist by phone or email.