Recommended packaging styles
Take our word for it! Browse our recommended soap packaging styles curated by our experts.
Inspiring soap box packaging designs
Looking for some inspiration for your soap design? Take a look at some of our soap clients for inspiration!
OPTIONS & MATERIALS
Transform your soap bar packaging to the next level
Bring your dream soap packaging to life with our extensive library of options with absolutely no limitations.
ONE-STOP SOAP PACKAGING SOLUTION
All you need to build the best soap packaging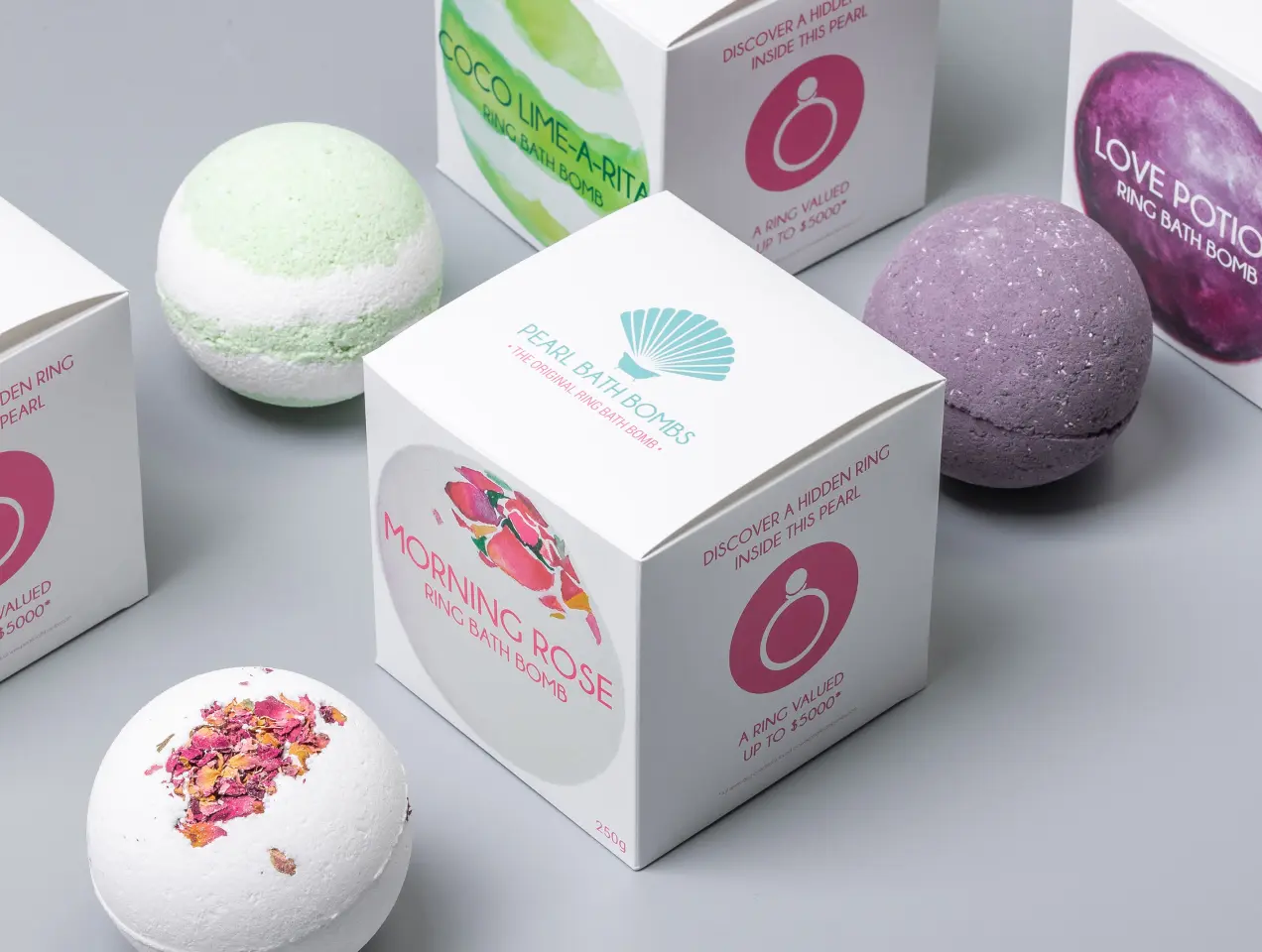 Eco-friendly packaging options
Align your green initiatives by pairing your soap products with our extensive eco-friendly packaging options. From sustainable materials to plant-based inks for non-environmental damaging properties and ease of recyclability, we have everything you need to keep it green.
Start customizing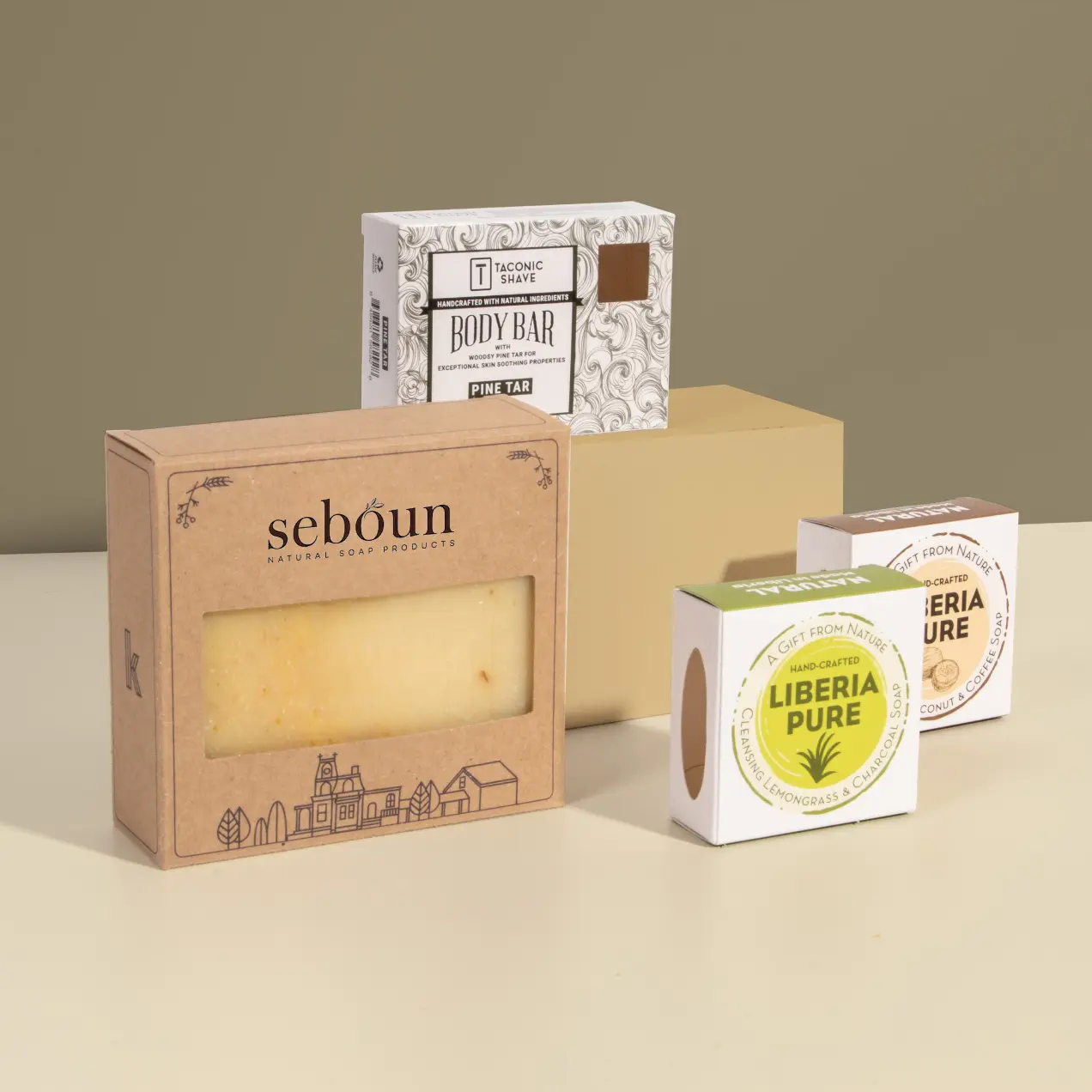 Expose your inner beauty
Soap is about showing your bright colors and fragrance to attract customers. Add custom window cut-outs to any of your boxes to showcase your soap while maintaining the proper protection to keep your soap products from being damaged.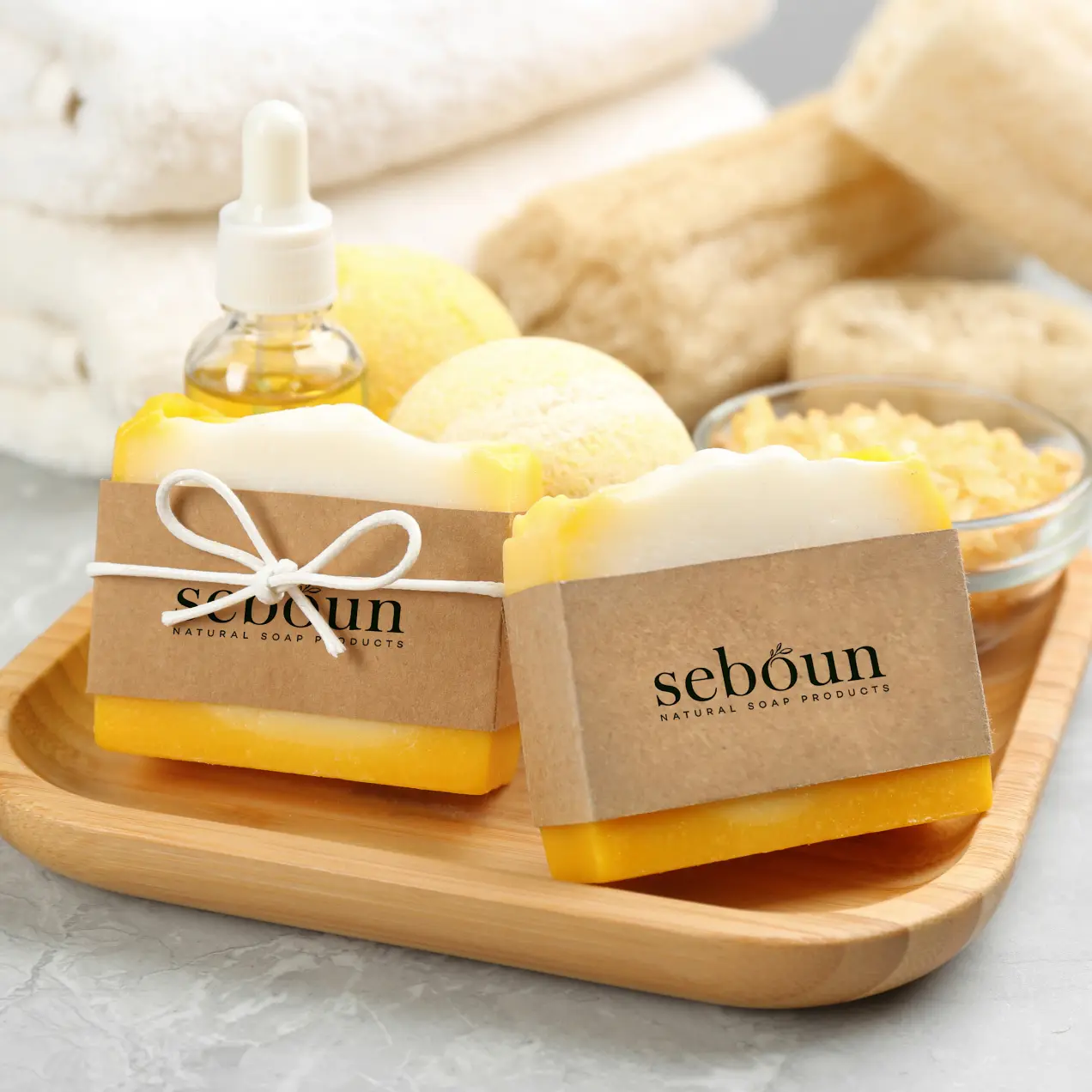 Minimal packaging styles
Looking to keep a more minimal look and feel? Package your soap products with alternative packaging styles like sleeves, stickers, and simple wax paper wraps to keep things simple while lowering packaging waste and costs!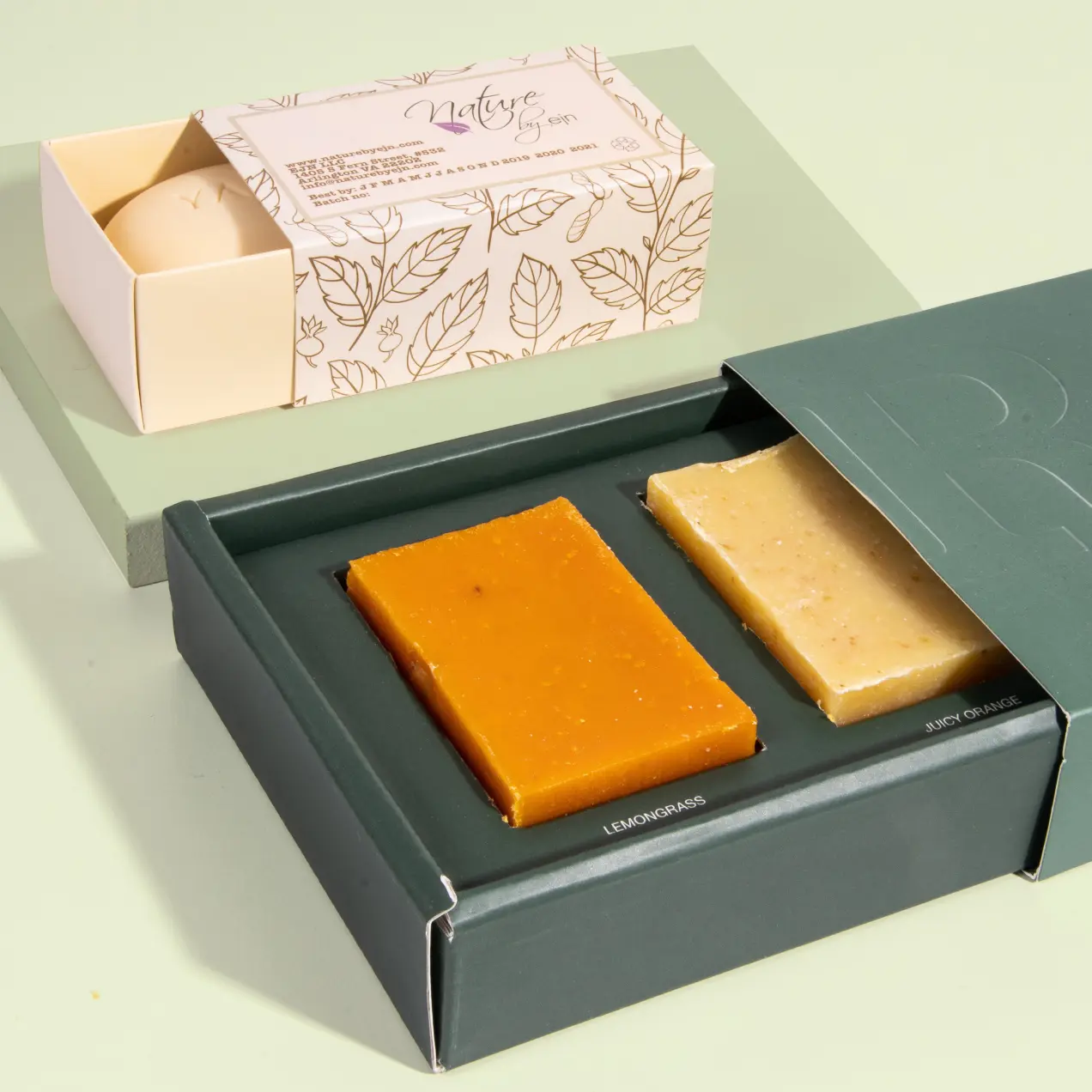 Unified branded experience
Easily package multiple soap products into one unified brand experience for the perfect soap gift set. Using our stress-free multi-packaging solution, you can easily put together a multi-component packaging ranging from box inserts, liners, and outer boxes for the best customer experience.