Fresh soap packaging solutions
From soap bars boxes to soap wrapping solutions — we have it all to cover your needs.
Beautify your custom soap packaging
With our versatile soap packaging, create a unique product that you and your customers will love.
Packaging for soap bars, bath bombs, and more
Treat your soaps like the royalty they deserve with our custom packaging solutions! Create a signature look for every one of your products, from soap boxes to wrapping paper and labels.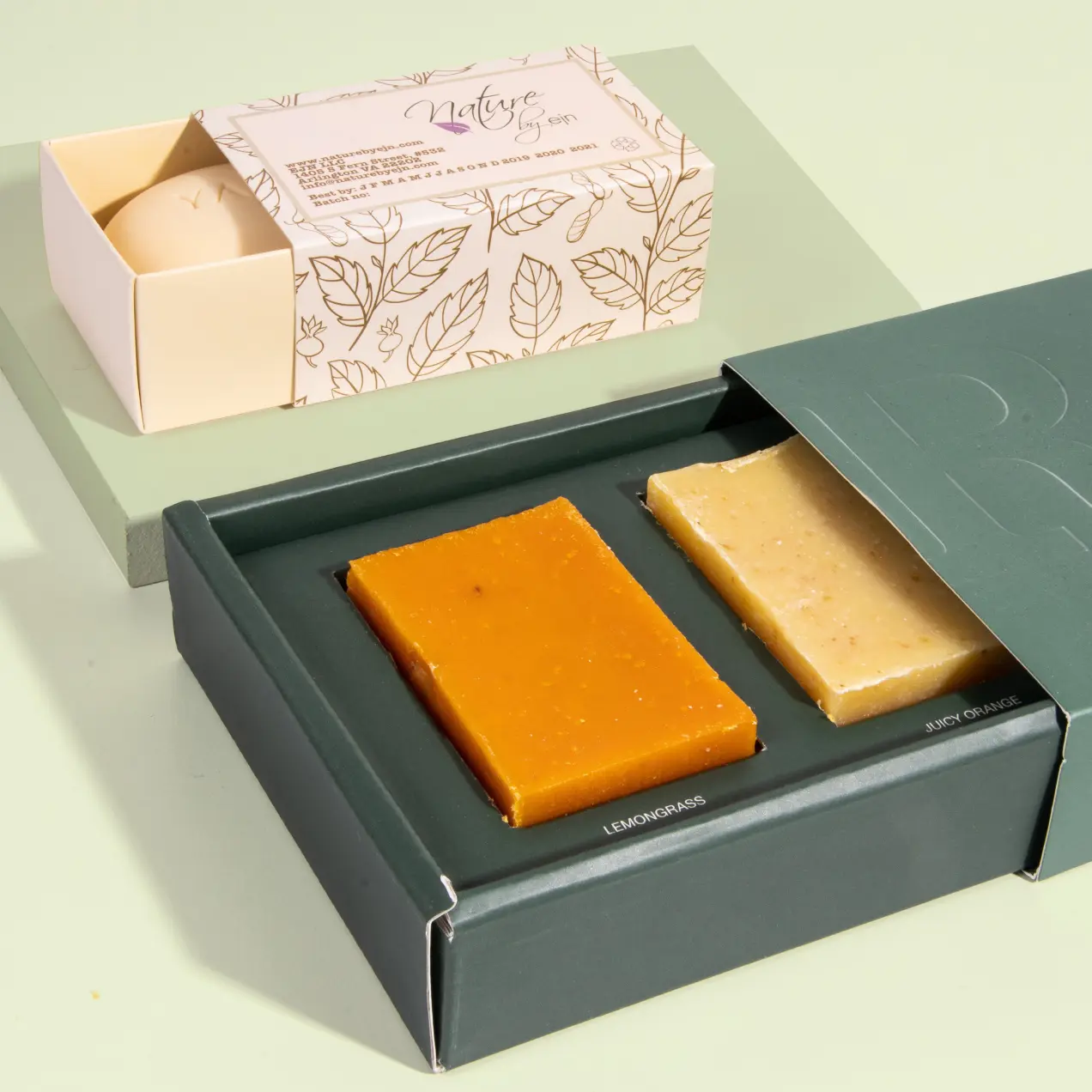 Unique soap boxes
Showcase your amazing soap creations in custom-designed boxes that let customers see what they're getting! Their eyes will light up when they get a peek of the exciting products you've crafted with custom window cutouts.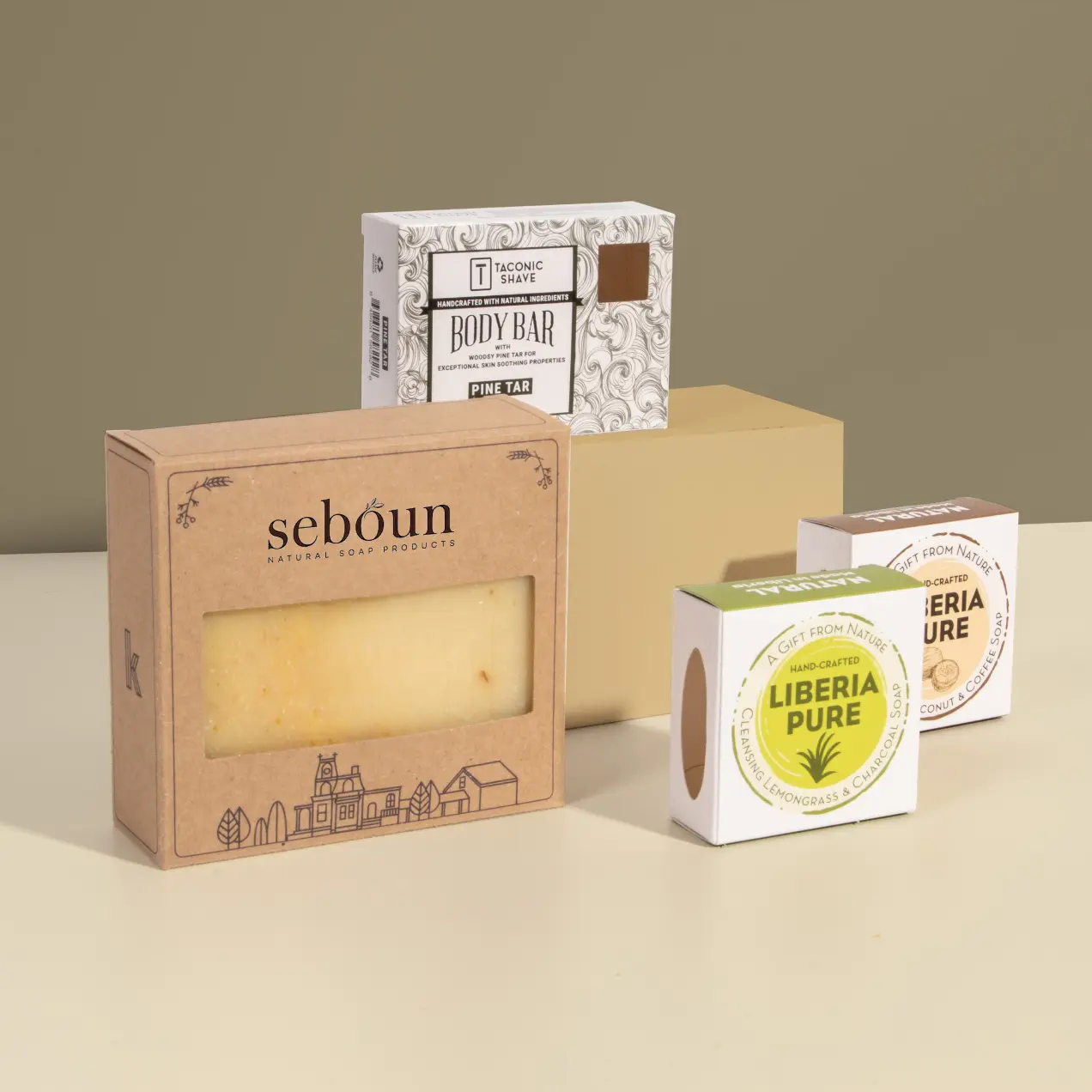 Natural look with eco-friendly soap packaging
Give your product the naturally-beautiful presentation it deserves with eco-friendly soap packaging! Showcase its natural vibes and make sure customers know you care about your brand sustainability.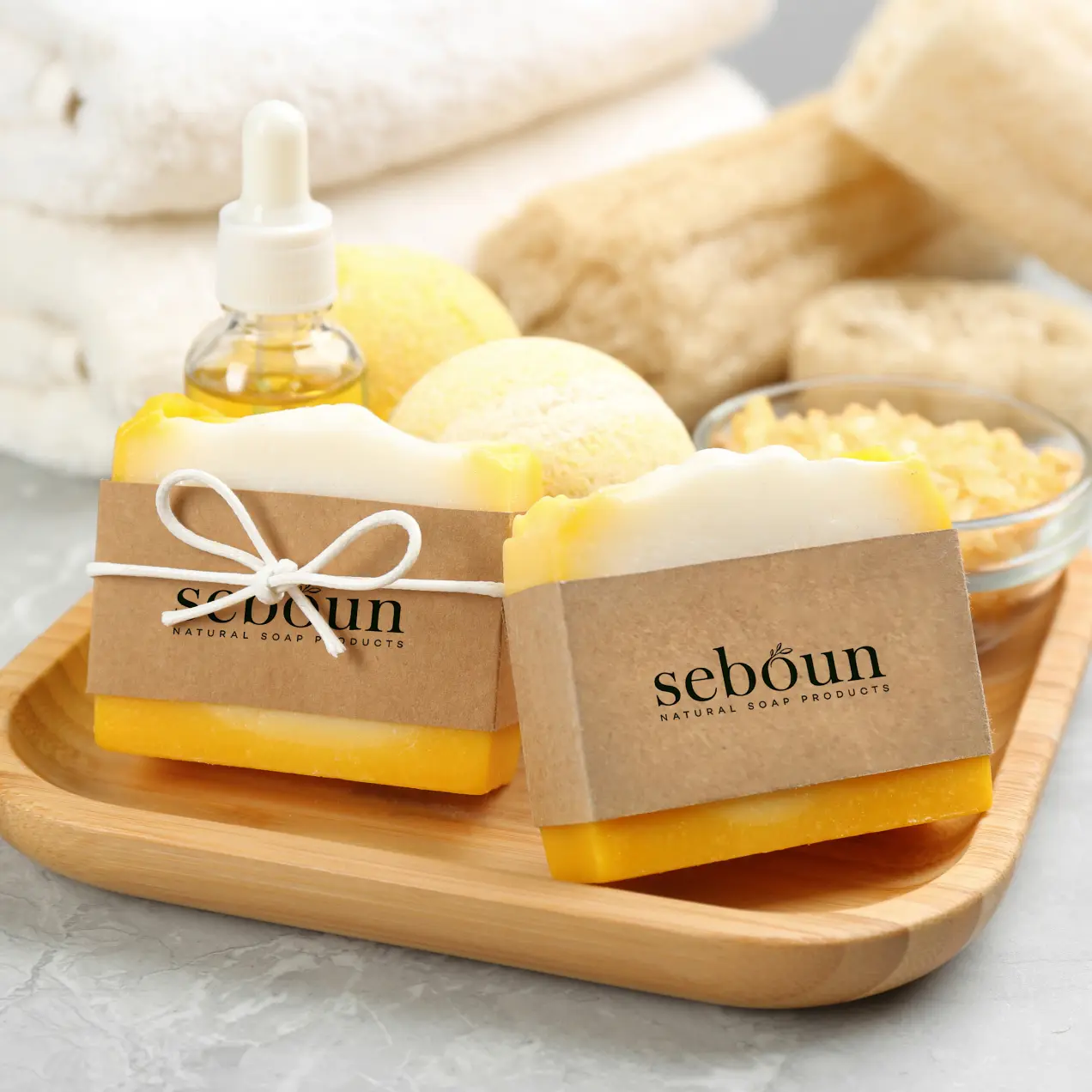 Soap sleeves, wrapping paper and labels
Introducing a packaging solution that'll make your soaps shine! Think fragrance-filled soap sleeves, plus wrapping paper and labels for an eye-catching presentation. Show off your products with minimal ingenuity - it's the perfect way to make them stand out from the crowd!
Service support where you need it
Get service support at any point of your packaging journey to guarantee total packaging success.