💡 Top considerations for your dielines
• What is a dieline?
• Considerations for your dieline
• Preparing your dieline for print
• Benefits of dielines
When using custom printed boxes, the printing process needs just as much attention as the design process.
Packaging printing is a vital component in the overall look and feel of your packaging.
The printing is what makes your packaging stand out, so it's imperative to get that part right and have a standard process in place for printing.
One of the main processes you need to have in place is for dielines in printing.
Even if you're in the planning phase and deciding on the packaging, providing a dieline for printers will be necessary.
But before we go further, let's take some time to understand what a dieline for printing is!
What is a Dieline?
A die is a tool that cuts, scores, or makes an indentation on printed materials.
A dieline is the shape the die uses as a guide when making cuts, scores, and indentations. This is presented in a vector file to printers.
This tells printers, and by extension, the die what the custom printed box's size will be, how it will be folded, and what the artwork will look like.
Before printing anything on your custom printed boxes, there are some crucial factors to consider.
These factors will also help determine the cost and help printers estimate pricing for custom printed shipping boxes.
Considerations for your Dieline
Size
How big is the custom printed box that you would like to print on?
The size determines the type of stock used and the printing process, the dieline needs to communicate this.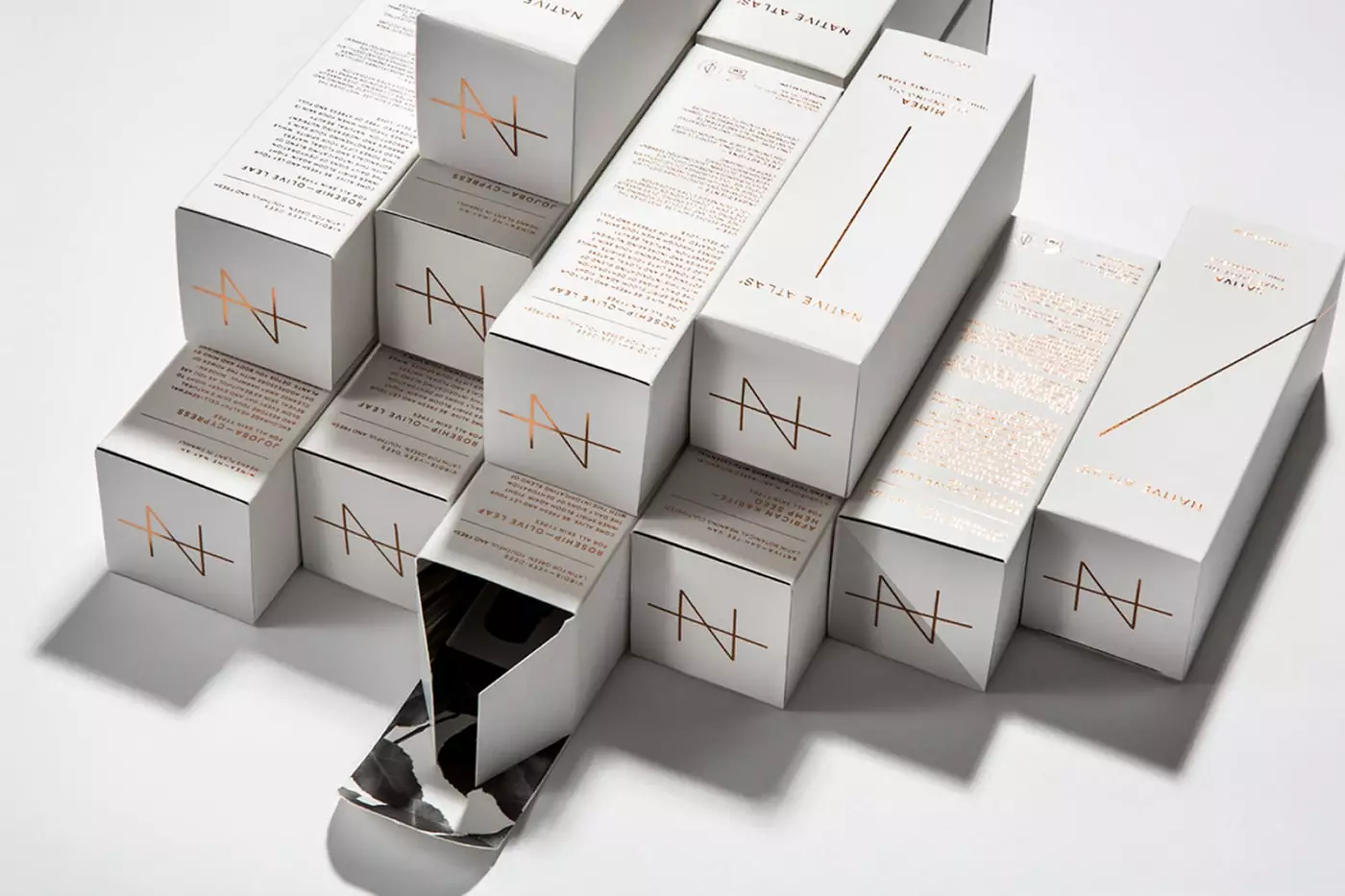 Smaller custom printed mailer boxes and custom printed shipping boxes can use paper stock, while larger boxes may need corrugated stock or litho-labeling.
Weight
The weight of the custom printed shipping boxes needs to be considered for the dieline.
While this may seem like an unnecessary consideration, it plays a crucial role in how you prepare your dielines!
Weight affects the stock choice and therefore impacts the printing process for custom boxes.
Delivery Method
How will the product be delivered?
This aspect is important to consider because your dielines act as a starting point for the structural engineering of your packaging design.
Your dielines should take your method of delivery into consideration to ensure that your products are kept safe and the design is durable enough to endure the delivery/distribution process.
Will the product be shipped directly to someone's home, or is it something that will be displayed?
This will also have an impact on your dielines and packaging design as there are different requirements and restrictions between e-commerce and retail ready packaging!
It's now time to set up your dieline for print!
Preparing your dieline for print
Once you have the details of your custom printed boxes set and know what the physical product will look like when printed.
It's time to translate that into a guide the printer and tool can understand.
Preparing your dielines for print is essentially laying your 3D project flat, and marking it up for the die using Adobe Illustrator.
If this feels too out-of-depth, it might be worth thinking about working with a custom packaging expert that can handle this process end-to-end and deliver the final product.
There are technical details that need to be kept in mind when preparing dielines for printing, so it's often a little challenging, but we'll explore each aspect of it.
Start with noting the dimensions of the box to give the printer an idea of size. You'll also need to mark:
Fold Lines
The first step is to mark up the lines where the custom printed shipping boxes or custom printed mailer boxes will be folded to construct the box using your existing artwork.
This helps the printer, but it also ensures that your artwork won't be obscured by placing it on a fold line.
Bleed Lines
The bleed line separates the excess space from the space that will be used by the packaging.
This of course includes your artwork design.
Bleed lines help prevent any obscuring of your artwork and ensures your packaging design remains the way you planned it on your vector file!
The bleed line is used outside of the cutline to prevent a white border from forming around the design's edge – a crucial part in ensuring your customers feel as if they are opening a quality product.
Cut Lines
Just as the fold lines show where to fold, the cutlines show where to cut.
The cutlines are usually black and act as a map for the die-cutting machines.
Safe Zone
Safe zones are indications to the printer of which areas are guaranteed to be seen on your custom printed cardboard box or other custom printed box.
This helps printers with alignment and ensuring that printed artwork is placed correctly on the finished project.
Other lines include glue lines, which indicate parts of the packaging that will be glued.
Trim lines are used to show the final piece's actual size that will be cut and folded.
Depending on the type of box, such as corrugated cardboard boxes, the dielines for printing will differ because of the textures, thickness and behavior of the material.
Work together with your printer to understand what needs to be marked up in order for the die to do its job.
If you feel out of your depth, working with an experienced custom packaging expert or vendor might be the better option because they will know precisely what is needed to prepare dielines for print.
Now that we've established what a dieline for printing is and how you prepare a dieline for printing, we'll look at why it's so important and the benefits it can offer.
Benefits of Dielines
Consistent Printing
Once you've put in the work of creating a dieline for printing, you've essentially created a blueprint that will work every single time.
You might need to tweak the initial process, but it will eventually become a consistent process.
This makes printing far more straightforward for both you and the printer because you've worked together to create a solid template that the machine can follow effortlessly.
Therefore, your results will always be consistent!
Unboxing Experience
The entire custom printing process is designed for your customers!
Whether you're creating consumer-facing products or B2B, you want the other person receiving your custom printed boxes to have a fantastic experience when they open your package.
Preparing dielines for printing ensures no wonky printing or low-quality images on the packaging to detract from the experience and a box that works for your products.
All in all, having your dielines well prepared for printing will ensure high quality packaging and therefore high quality products!
Less Stress
Ultimately, a consistent and fantastic unboxing experience means that you'll be less stressed by distributing your custom printed boxes overall.
You'll rest easy and focus on other parts of the business because both printers and customers are at ease with a high end experience.
Preparing dielines for printing is a crucial process in custom printing boxes.
If done well, it's an easy template for printers to follow and ensures that you have a final product that's exactly what you envisioned it to be.
However, it does require a great deal of precision and experience to execute, so if you're not sure about your dielines and what you need, get in touch with us.
We're always happy to help you design and execute the perfect custom packaging and printing for your business!